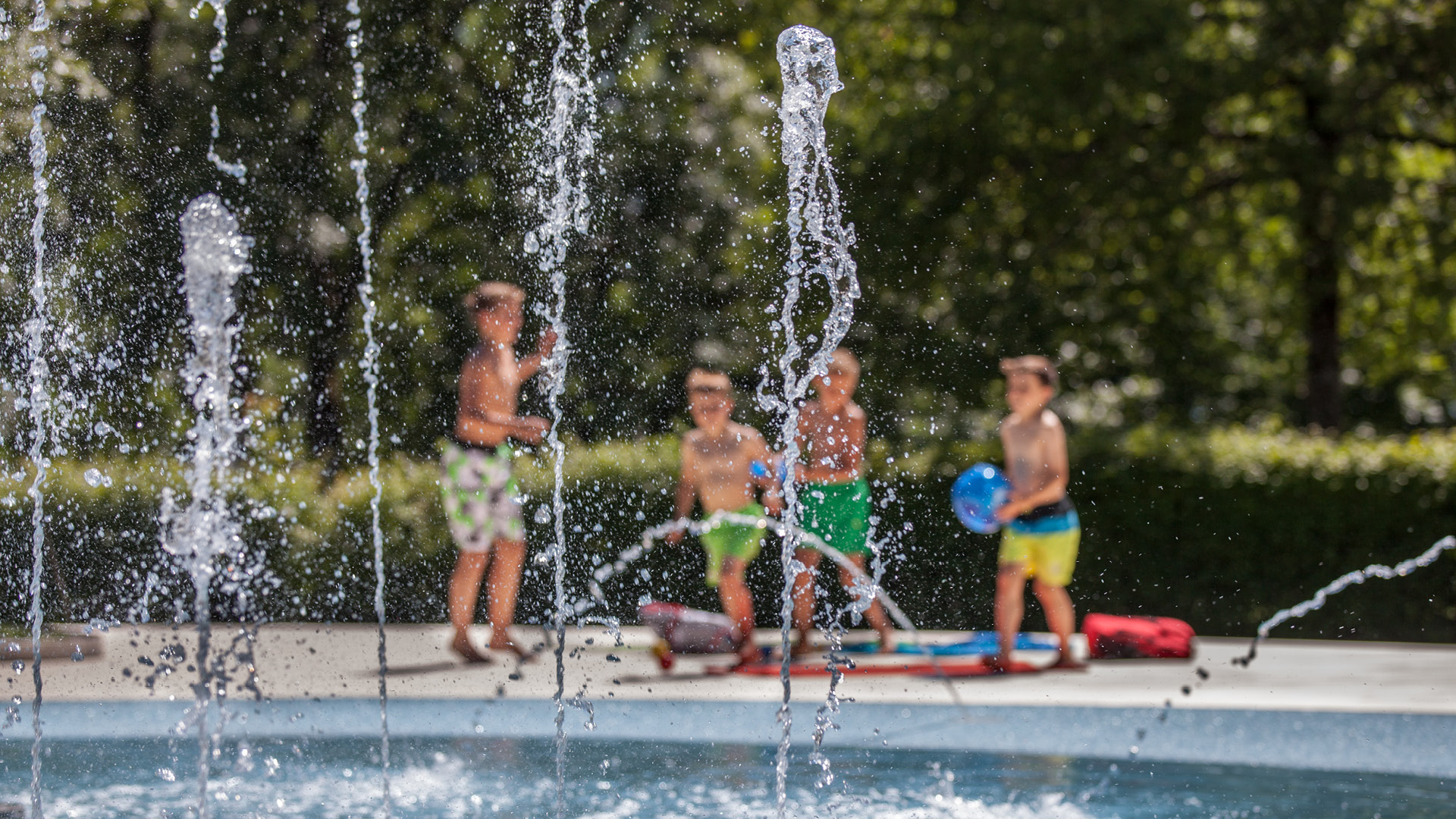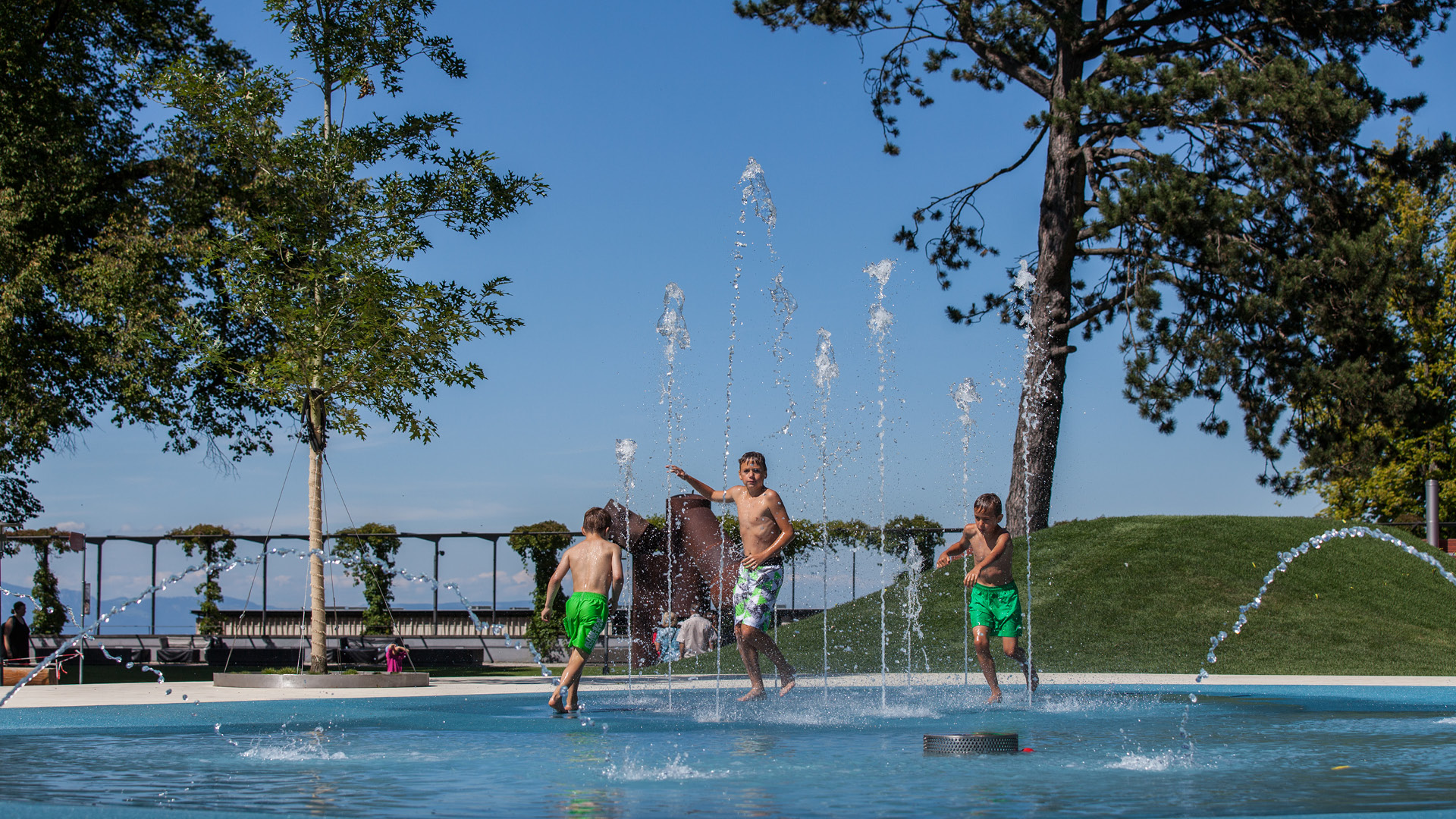 Enjoy the water in the fun park
Splashing and swimming in the summer
The Gurten lake is the ideal place to cool off in the refreshing water. In good weather, water fountains like those on Bundesplatz spray one and a half meters into the air, ensuring lots of fun in the water. The turquoise water offers kids the chance to play and splash around to their heart's content. On the surrounding natural wood areas, you can while away the hours drying off without burning your feet. Like many other activities, access to the Gurten lake is free of charge, and is a genuine highlight for younger visitors throughout the summer.
Remember your swimsuits the next time you take a family excursion to the Gurten. And if you forget to bring your sunscreen, you can always buy some at the Gurten shop by the Bahnhöfli take-away stand.
April–September
Freely accessible every day at no cost
No, there is no ATM on the Gurten. On the Gurten, we accept the most common debit and credit cards, Twint and cash. The nearest ATM can be found at the BEKB right beside the "Gurtenbahn" tram stop.
Any lost property handed in is temporarily stored in our office in the main building and handed over once a month to the Köniz police department. If you discover you have lost something, please contact us at 031 970 33 33.
Yes, that is possible. Take the paved road via Ostsignal and Gurtendörfli. You can find more information here about walking and hiking routes.
Other activities in the fun park
The easiest way to find us. There are parking spaces right next to the Gurtenbahn funicular valley station.