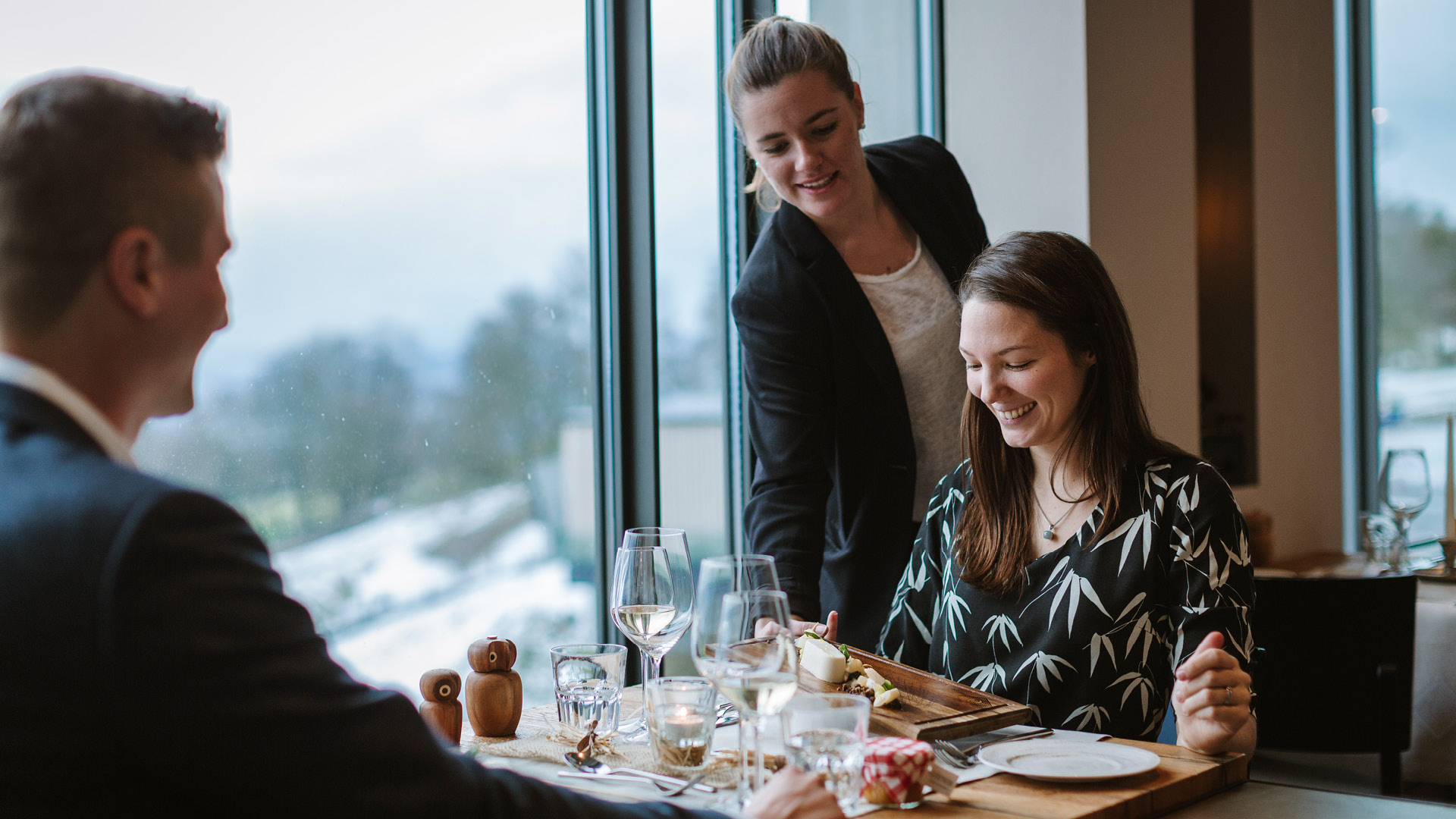 Apart from the fact that you will have the most attractive workplace in Bern, we also offer good career prospects.
Our benefits:
a dynamic work environment
an innovative culinary, leisure and events company in which you can play an active role
numerous discounts with Migros and partner companies

wide-ranging career opportunities for fully-committed people who show talent

and, last but not least, the best view over the City of Bern
The annual future day will take place on Thursday, November 11, 2021. Interested children can accompany a parent or a caregiver from their circle of acquaintances at work on this day.

We will show interested children and young people the various premises of Gurten – Park im Grünen in a tour of the company. Afterwards, we offer two workshops where everyone can lend a hand in the kitchen and in the service and gain their first experience in the catering trade. During a joint lunch we will answer all questions about our jobs and our operation.

Interested children & young people can register with Daniela Frommenwiler.

daniela.frommenwiler@gurtenpark.ch | +41 31 970 33 20

We offer further taster opportunities on October 19 and November 2, 2021 on the occasion of the "Rock your future" campaign of GastroSuisse and HotellerieSuisse. Learn more here.
8:45 a.m.
Gathering at Gurtners restaurant
9 a.m.
Welcome
9:15 a.m.–10 a.m.
Company tour
10 a.m.–11 a.m.
Workshop kitchen / service

11 a.m.
Lunch together
12:30 p.m

–3 p.m.

Workshop kitchen / service

3 p.m.
Farewell