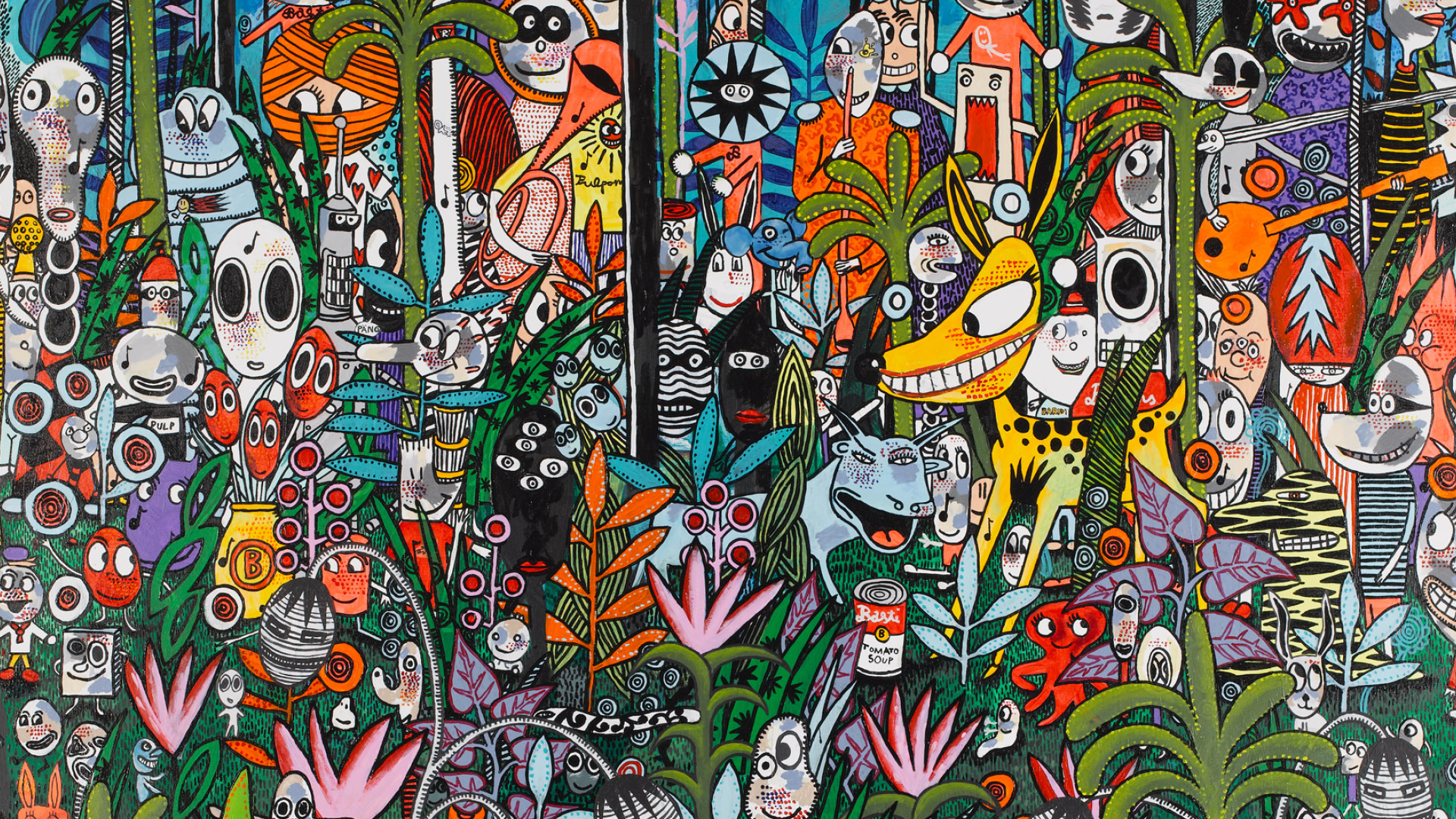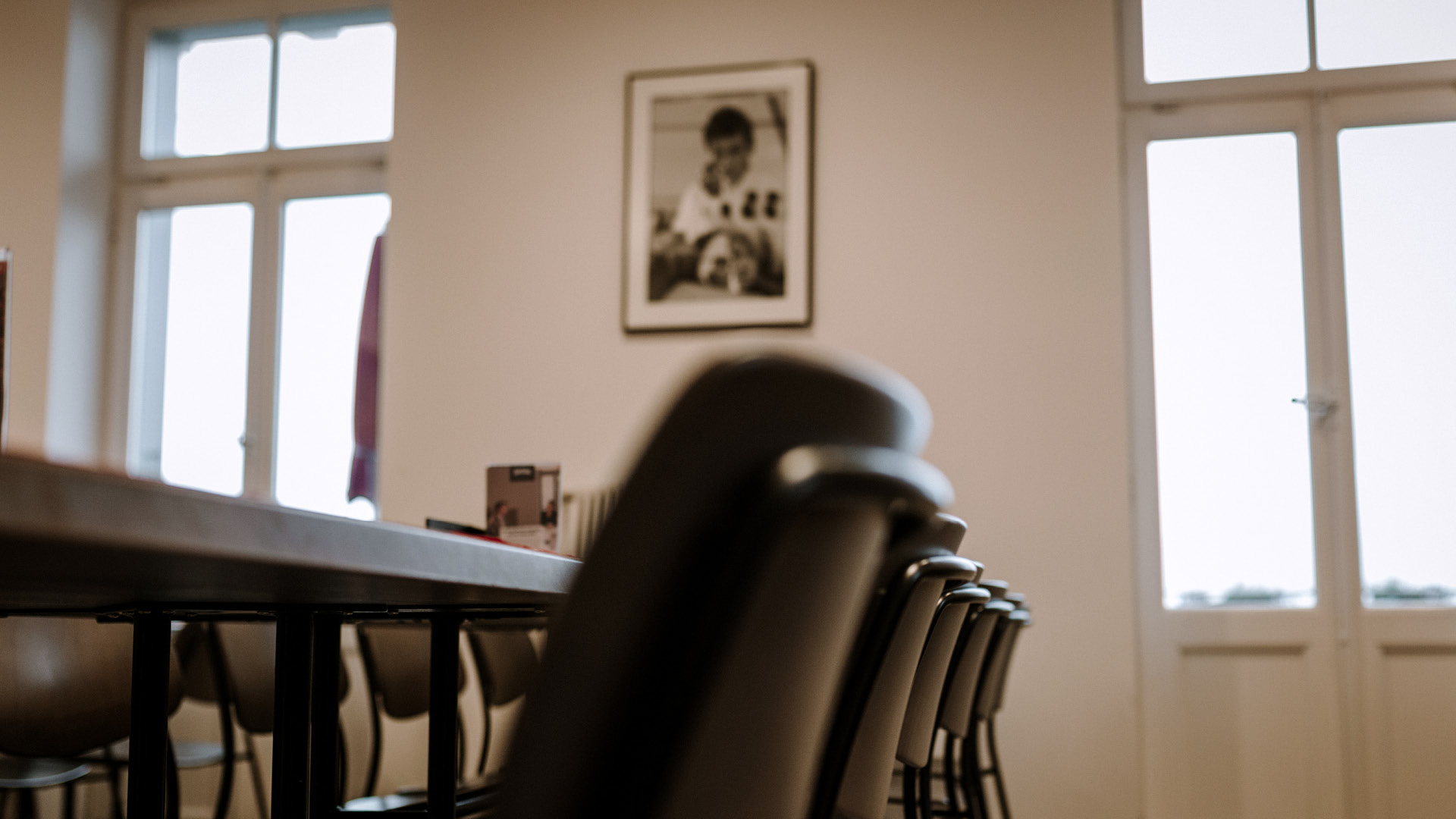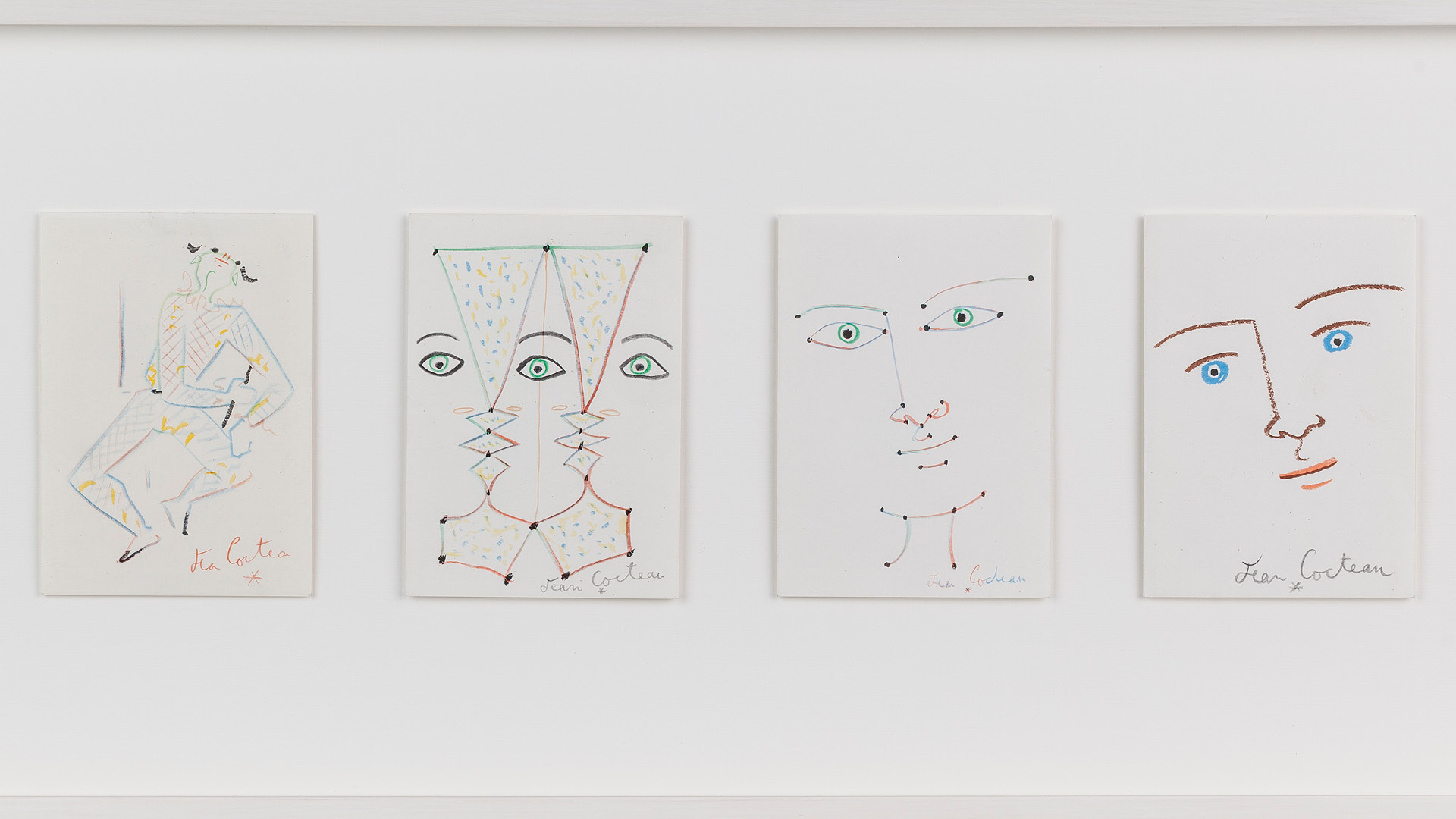 Art collection in the Kulm
Photography and painting exhibition
Visual art in Gurtners
In Gurtners restaurant, you not only can enjoy the stunning view over Bern but also admire the artwork of Sadhyo Niederberger, an artist from Aargau, and of the pair of artists M.S. Bastian and Isabelle L.
M.S. Bastian (born in Biel in 1963) and Isabelle L. (born in Biel in 1967) live and work in Biel. Admire the two large-format works "Flüsternder Wald" (2009) and "Garten der Lüste" (2007) with their bright colors and fanciful characters on the Gurten. The colorful jungle pictures are playful, as the imagination of the two artists knows no bounds: their paintings contain references to such greats as Henri Rousseau, Hieronymus Bosch and Pablo Picasso as well as to a wide range of comic characters such as Mickey Mouse and Popeye. This blurs the boundaries between art and trivial culture.
Commissioned by the Migros Culture Percentage, she created the project entitled "Zwischen Fiktion und Wirklichkeit. Im Kabinett der Rosana Cecilia Gurtner y Gonzalez" in Gurtners restaurant. She incorporated her own works and works by other artists from the art collection of the Aare Migros cooperative (Otto Grimm, Max Matter, Alois Lichtsteiner, Claudio Moser, Meret Oppenheim and Hugo Suter) into a fictitious context of the Gurtner family, playfully conveying the works in the entrance to the restaurant.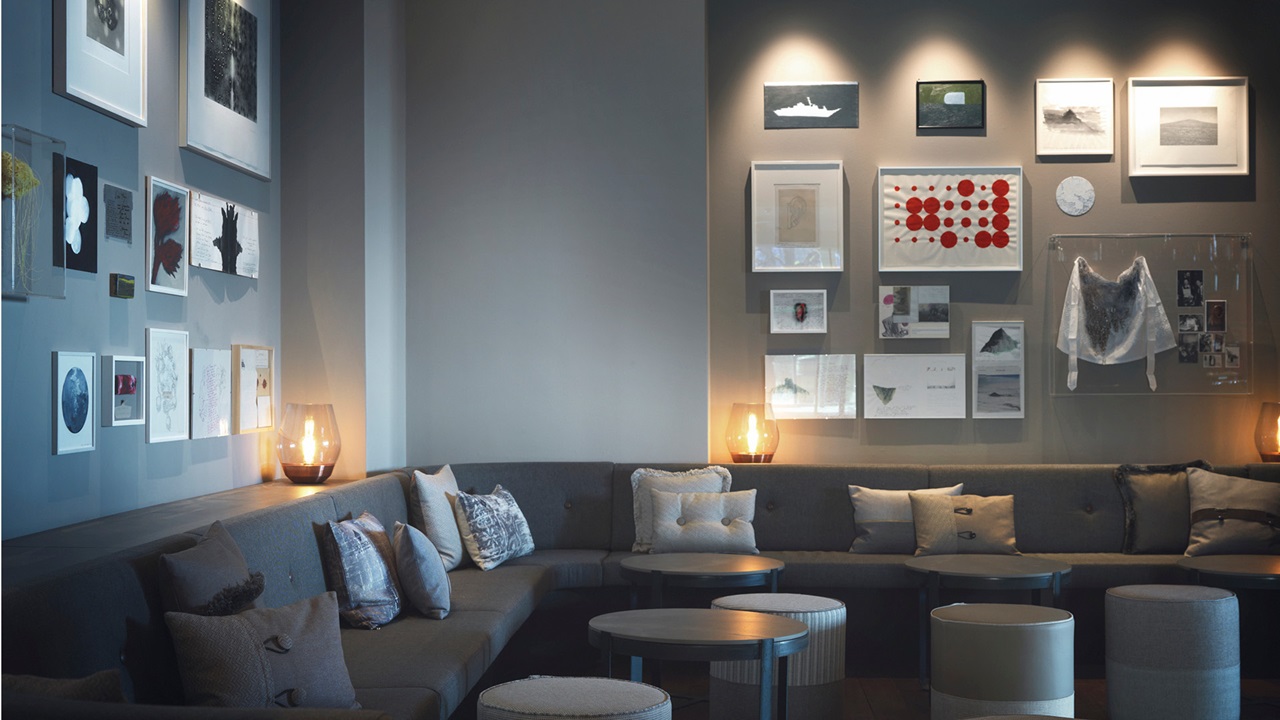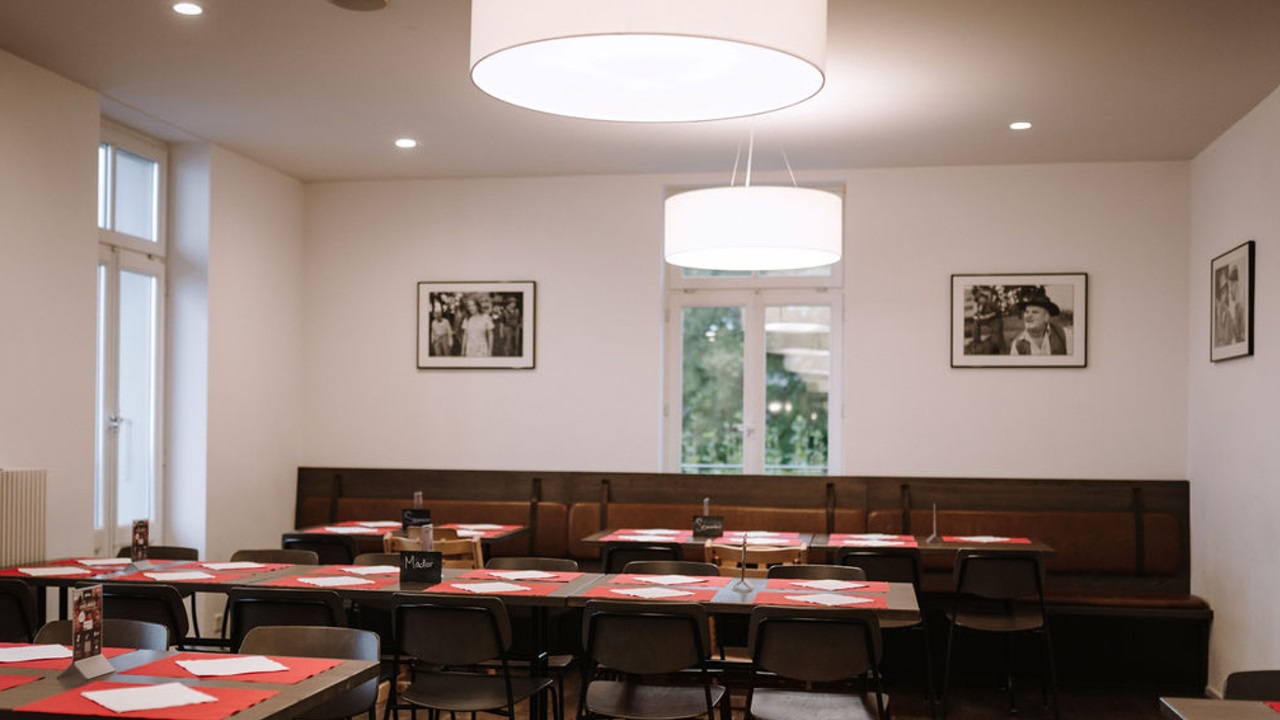 Gems in the self-service restaurant.
Our family restaurant, Tapis Rouge, will surprise you by showcasing visual artworks by Franz Gertsch, Rolf Iseli, Karin Frank and Peter von Wattenwyl on two floors. Learn more about the artists behind the works:
Not all these links are available in English.
Artworks in the seminar rooms
As a guest in our seminar rooms, you can also plunge into the world of different artists who have helped shape the arts scene in Bern. Seven seminar rooms with different paintings create an ideal setting for meetings while delighting art lovers.
Not all these links are available in English.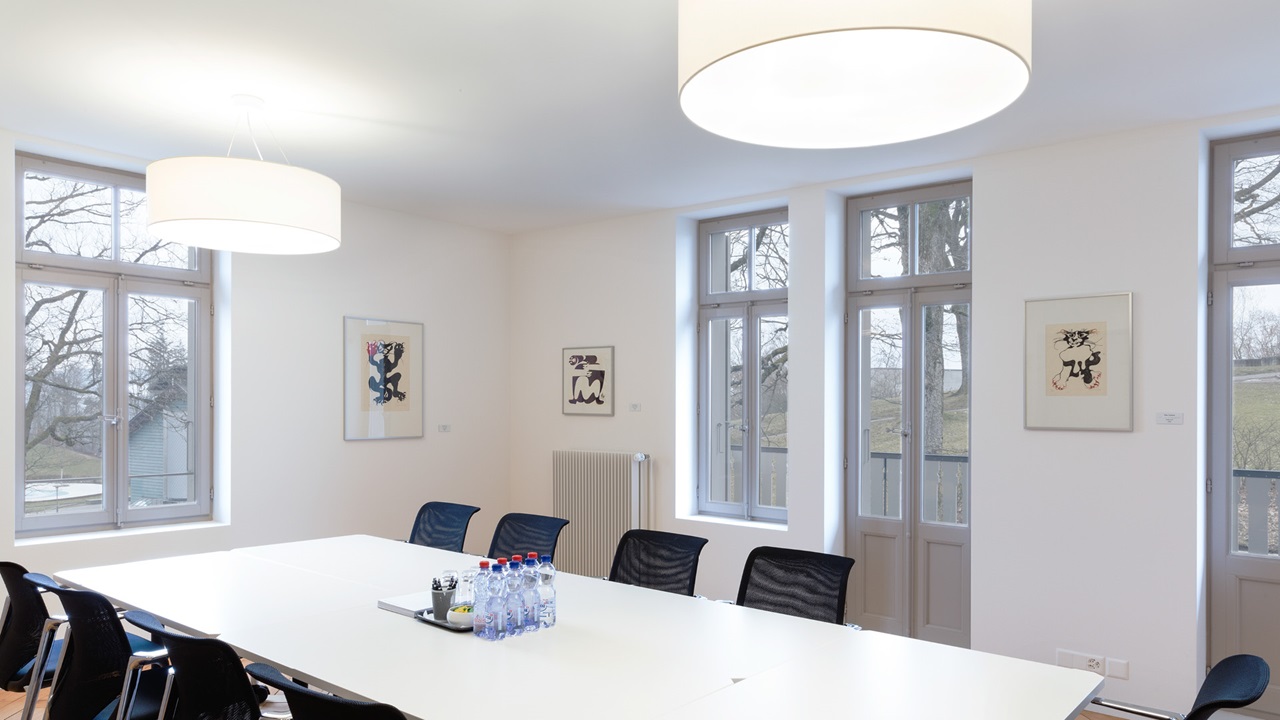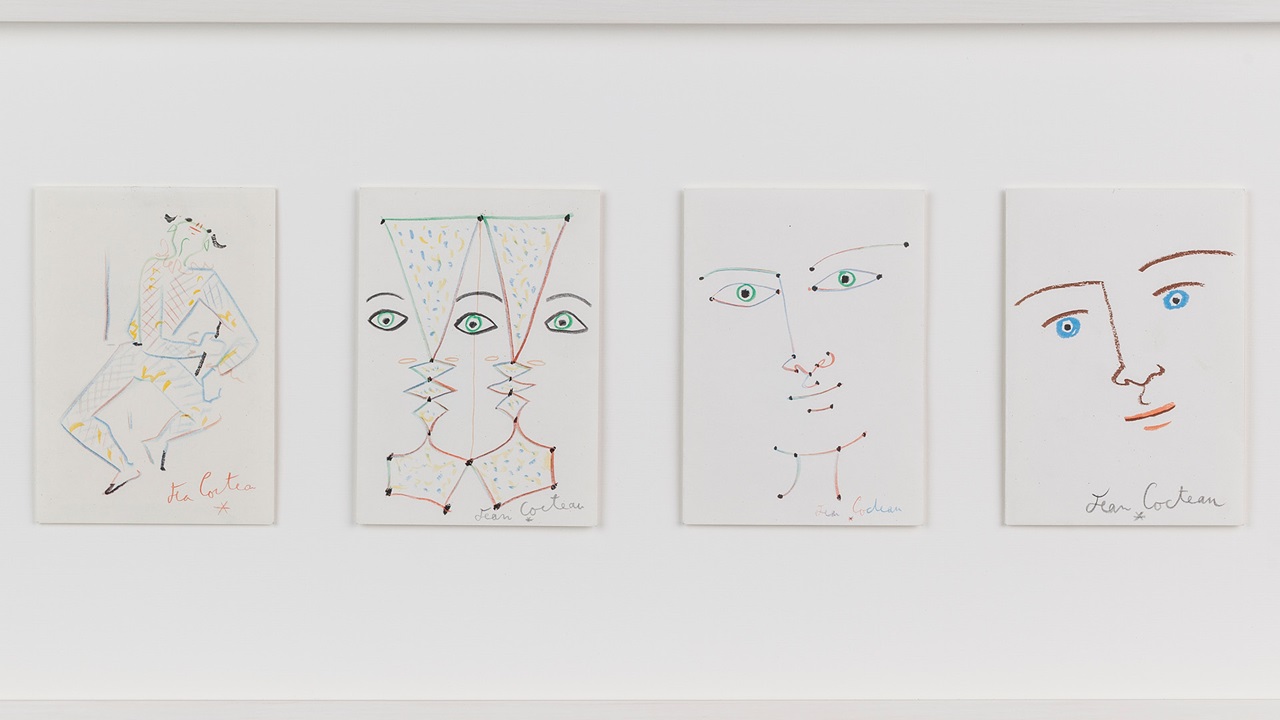 Stylish hotel rooms
Since 2015, the "äuä" and "ieu" rooms on the Gurten – Park im Grünen have boasted a contemporary and future-oriented decor in line with the entire philosophy of the Gurtens. In our beautiful "äuä" hotel room, you can enjoy art drawn by hand with chalk and colored pencil.
Jean Cocteau (born 1889, died 1963) was a highly versatile proponent of the avant-garde movement. He was a world-renowned lyric poet, novelist, playwright, illustrator and filmmaker. In the visual arts, he turned his hand to all the styles of the last decades and remained in contact with other artists such as Pablo Picasso and Charlie Chaplin. The work "Augen hinter dem Fenster" (1945) in the "äuä" hotel room depicts four individual images of what Jean Cocteau saw as the typical shape of a person's features.
Decorated with treasures
From the ground floor to the third floor, the corridors of the Kulm main building are decorated with framed works of art. From photography to serigraphy. From the brilliant sculptor to the brilliant illustrator.