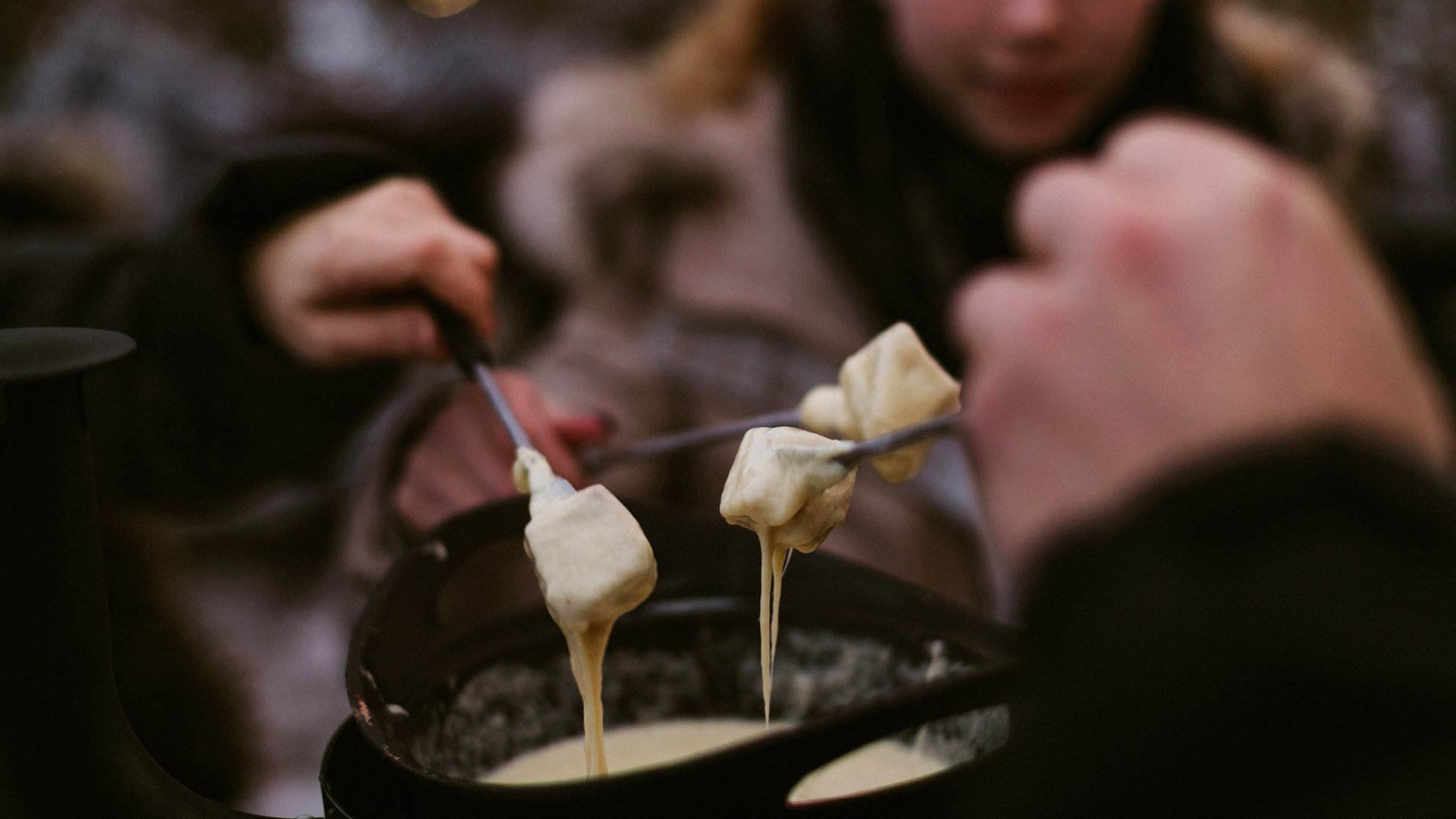 Good food instead of restless sleep
Cheese fondue under the full-moon with a stunning view
Feast on a creamy fondue on the Gurtners terrace under the full moon. Wrapped in warm blankets and furs, enjoy the cozy atmosphere and a delicious fondue under the full-moon to the backdrop of live music. Admire the view over the twinkling City of Bern.
Current full-moon fondues
Venue:

Gurtners Terrace,
Gurten – Park im Grünen

Time:

6 p.m.–11:30 p.m.

Price:

CHF 71 per person
D

oes not include the Gurten funicular ticket.

Additional information:

Warm clothing is recommended, blankets are provided.

Full-moon fondue menu
Aperitif with mulled wine and hot chestnuts
***
A warming soup
***
Gurten fondue in the pot with bread and schnapps
***
Dessert variation by our pastry chef
The easiest way to find us. There are parking spaces right next to the Gurtenbahn funicular valley station.