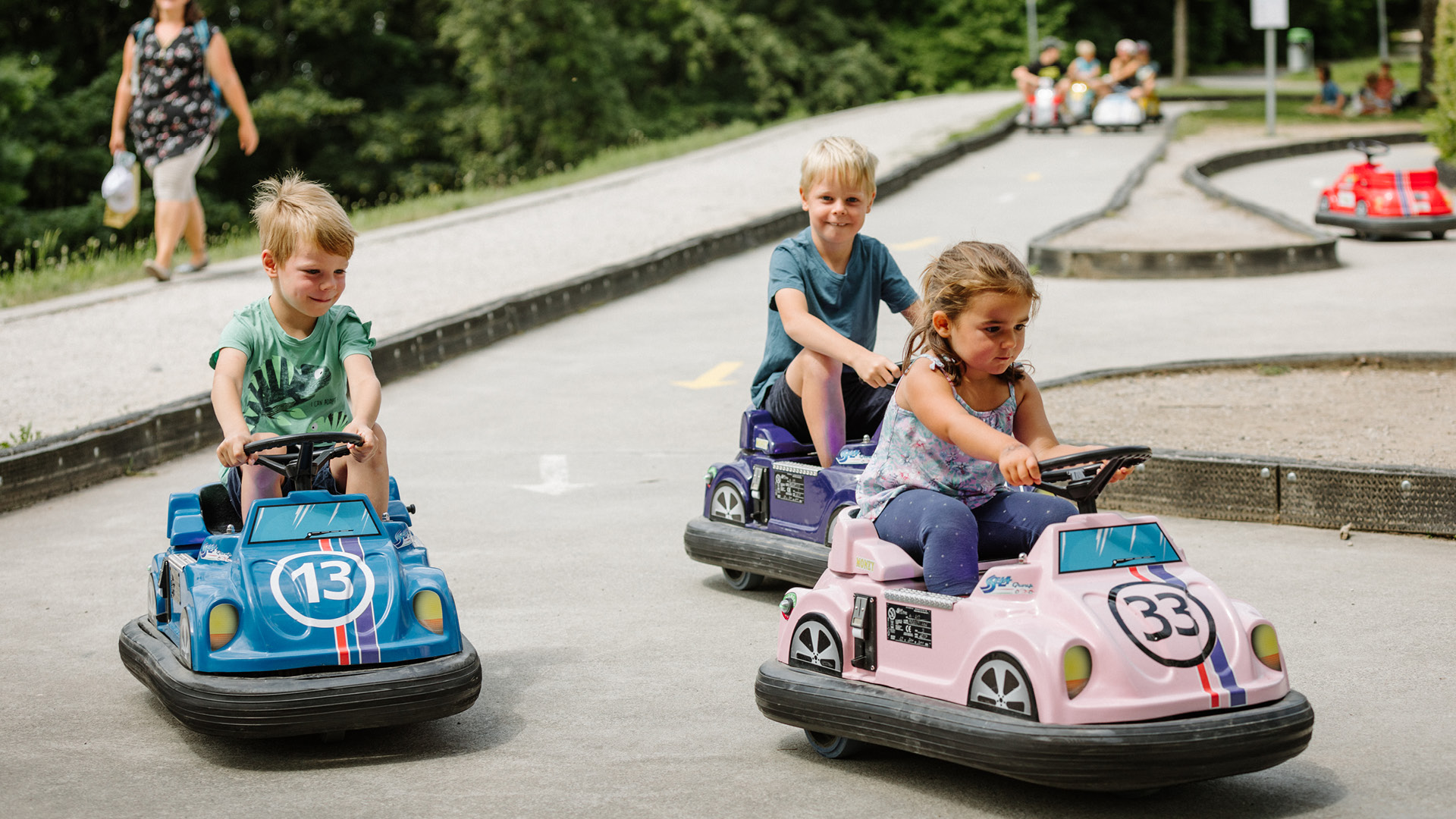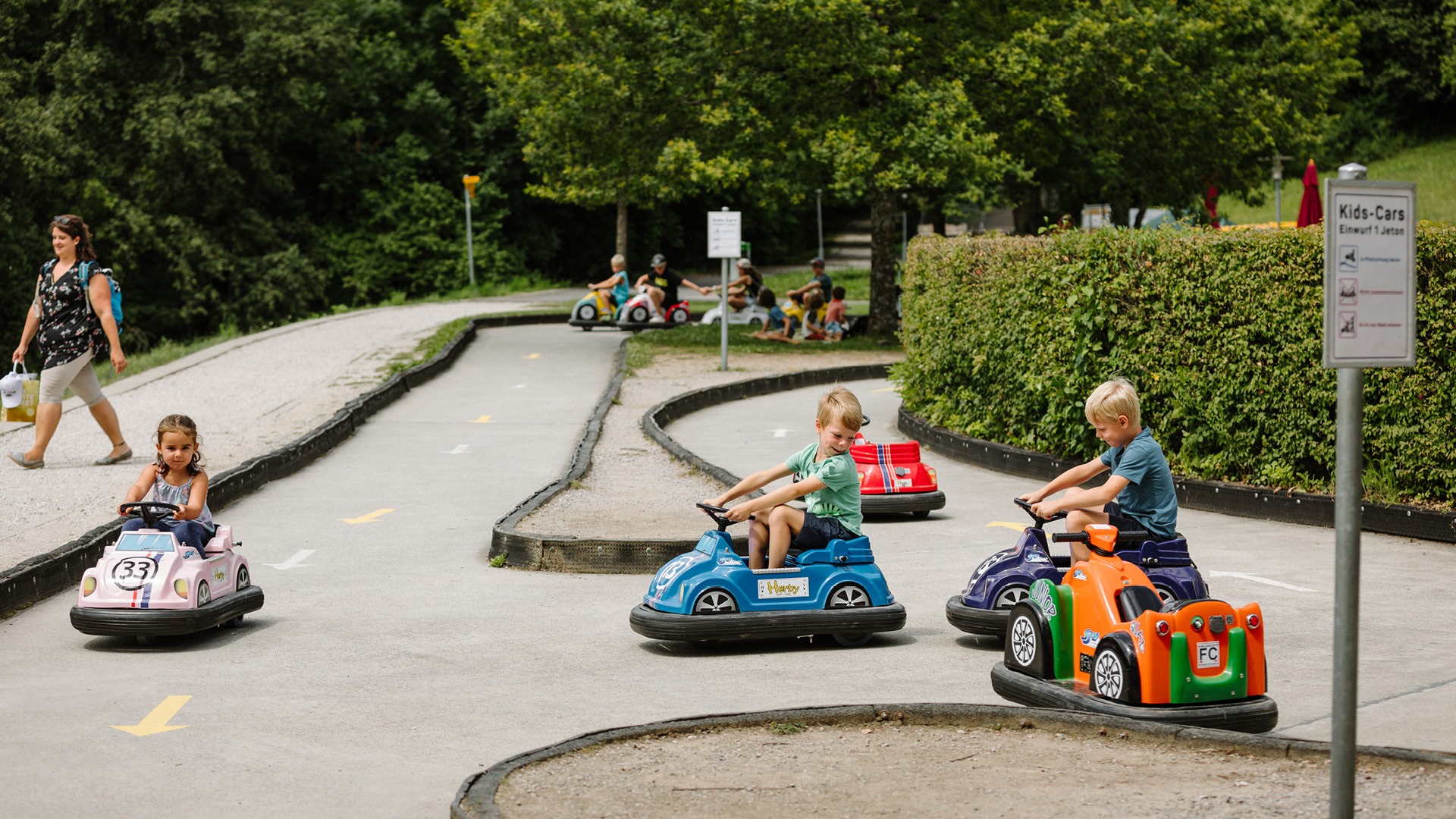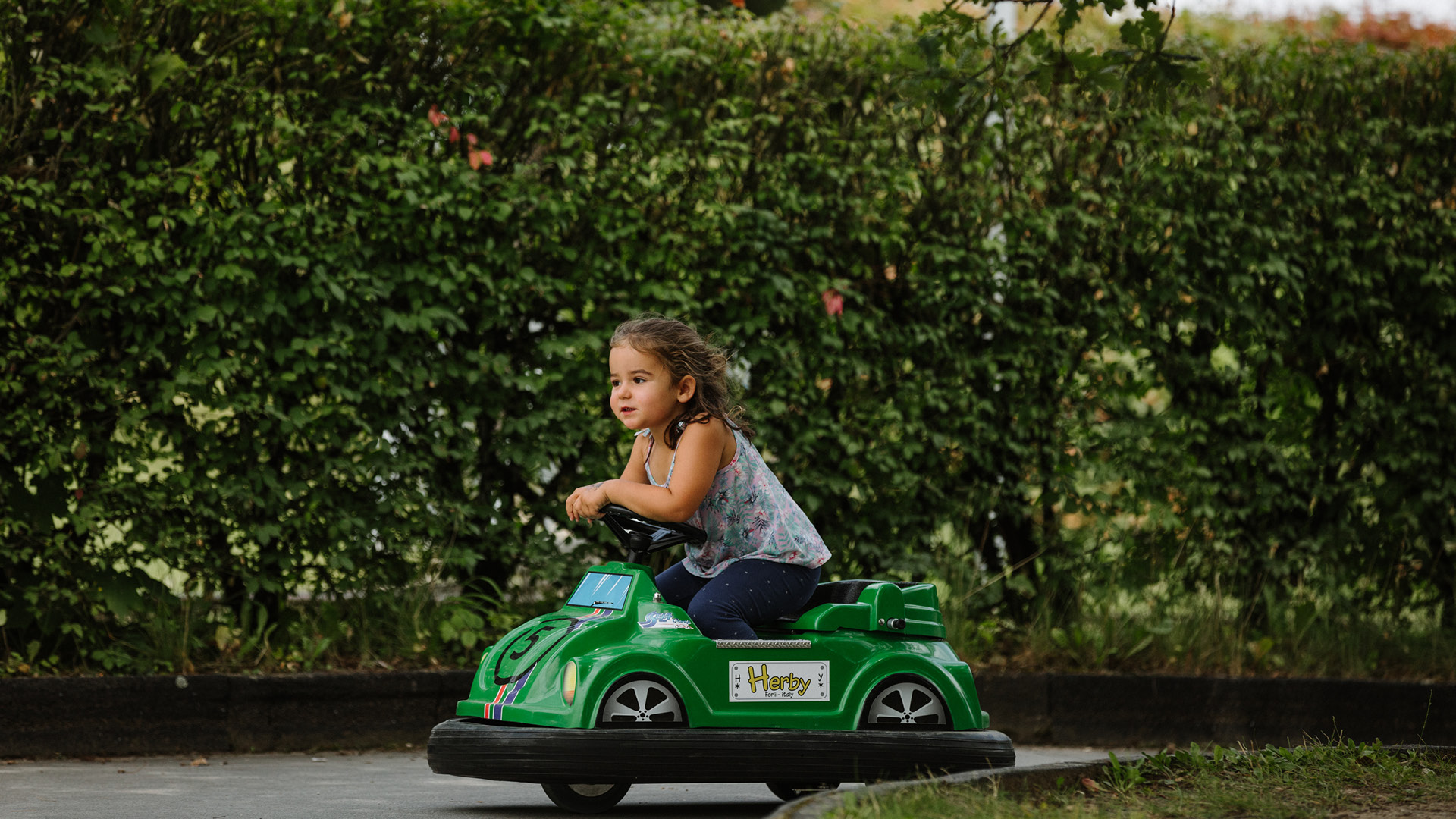 Kids Cars – small cars for a lot of fun
Miniature cars at the playground
Drive cars at the playground
The Gurten isn't entirely car-free. Much to the delight of children, 12 Kids Cars are available on the Gurten offering younger visitors aged 3 to 10 the chance to take their first spin in a car. Accelerating, braking, swerving and maneuvering – three minutes of harmless driving fun for youngsters for just one franc.
Not to be confused with bumper cars, the Kids Cars can be found on the large playground behind the Gurten lake and the miniature railway.
Mon.–Sun.: 10 a.m.–5 p.m.*
* Operation weather-dependent.
CHF 1 / turn
The Kids Cars work with tokens. There is a change machine at the fun park as well as a machine for payment by debit and credit cards.
No, there is no ATM on the Gurten. On the Gurten, we accept the most common debit and credit cards, Twint and cash. The nearest ATM can be found at the BEKB right beside the "Gurtenbahn" tram stop.
Any lost property handed in is temporarily stored in our office in the main building and handed over once a month to the Köniz police department. If you discover you have lost something, please contact us at 031 970 33 33.
Yes, that is possible. Take the paved road via Ostsignal and Gurtendörfli. You can find more information here about walking and hiking routes.
Other activities in the fun park
The easiest way to find us. There are parking spaces right next to the Gurtenbahn funicular valley station.