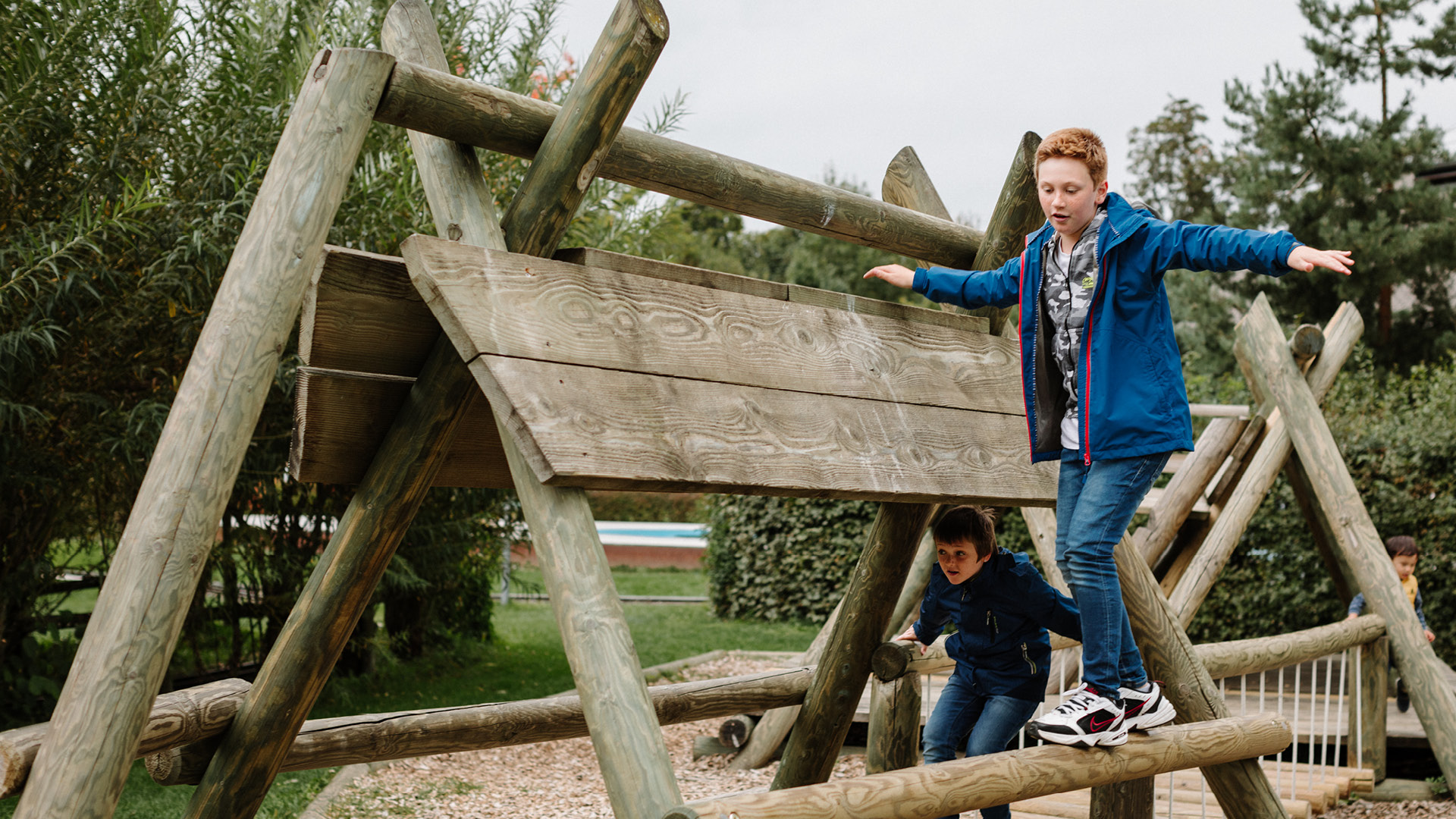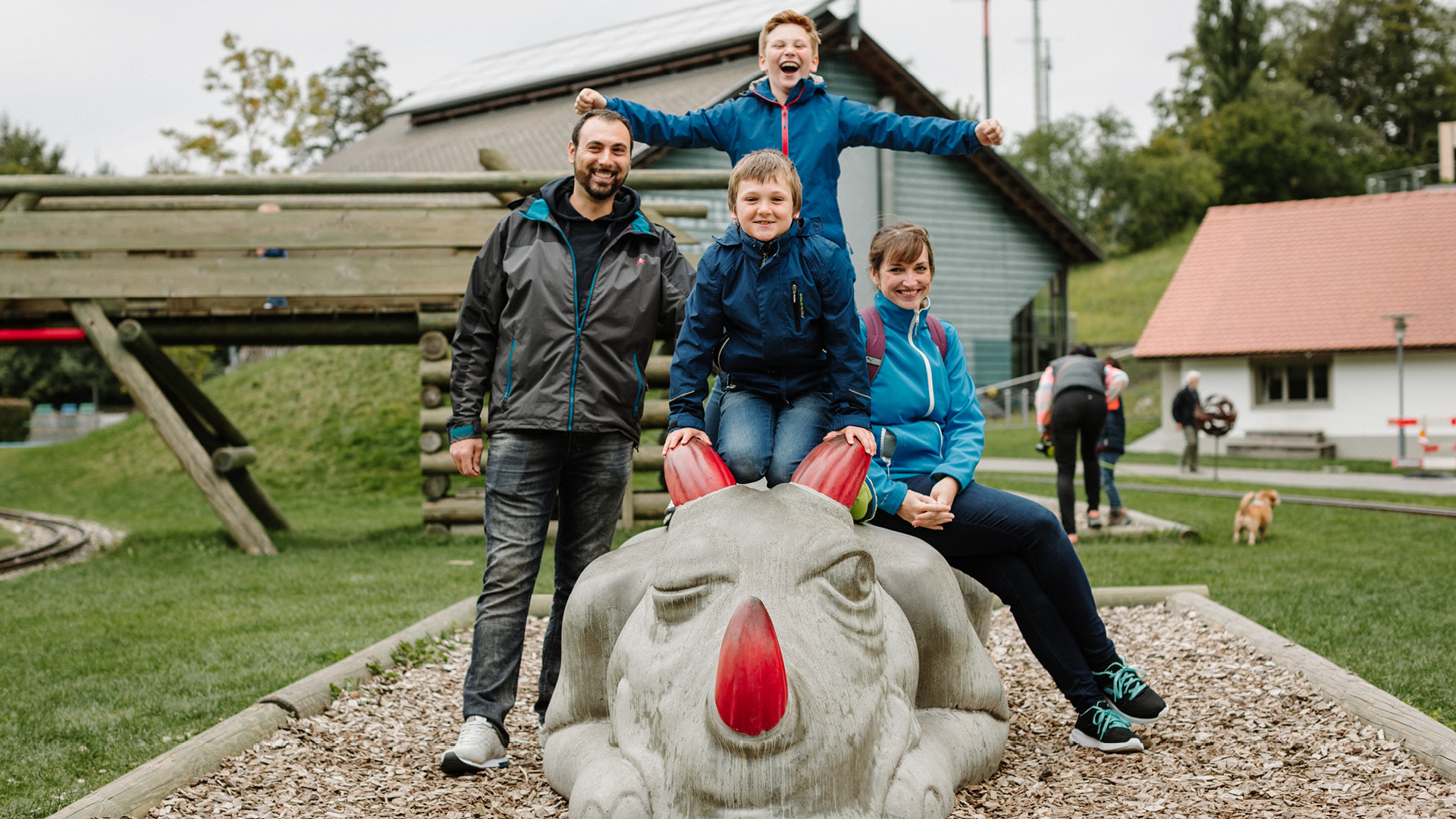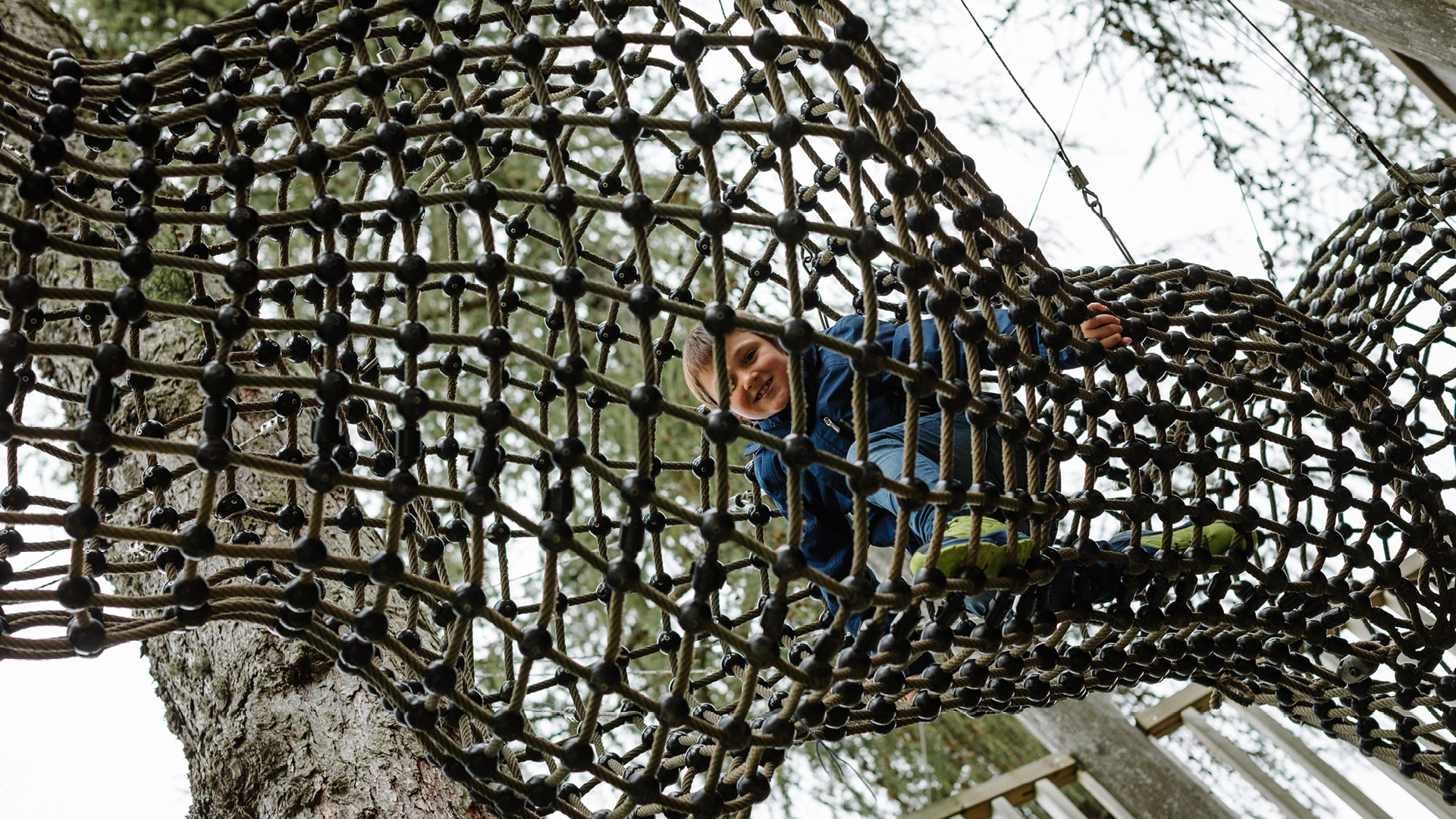 Climbing fun on the playground
Let off steam while climbing
One of Bern's most attractive playgrounds can be found on the Gurten, surrounded by greenery. There is ample opportunity for kids to let off steam and climb around a number of different structures on the Gurten playground. The "Geschtelasch" – a huge wooden construction with nets, climbing tunnels, balancing poles and a slide – is a firm favorite with younger and older children alike. The "Crealino" concrete dragon is not only a favorite photo opportunity but a great place to climb around.
Other obstacles with different levels of difficulty can be found around the entire playground. You can climb over the miniature railway track, balance on wooden poles or play hide and seek with friends. In short, the playground with its different climbing frames offers hours of fun.
The climbing frames and the entire playground are freely accessible every day at no cost.
No, there is no ATM on the Gurten. On the Gurten, we accept the most common debit and credit cards, Twint and cash. The nearest ATM can be found at the BEKB right beside the "Gurtenbahn" tram stop.
Any lost property handed in is temporarily stored in our office in the main building and handed over once a month to the Köniz police department. If you discover you have lost something, please contact us at 031 970 33 33.
Yes, that is possible. Take the paved road via Ostsignal and Gurtendörfli. You can find more information here about walking and hiking routes.
Other activities in the fun park
The easiest way to find us. There are parking spaces right next to the Gurtenbahn funicular valley station.