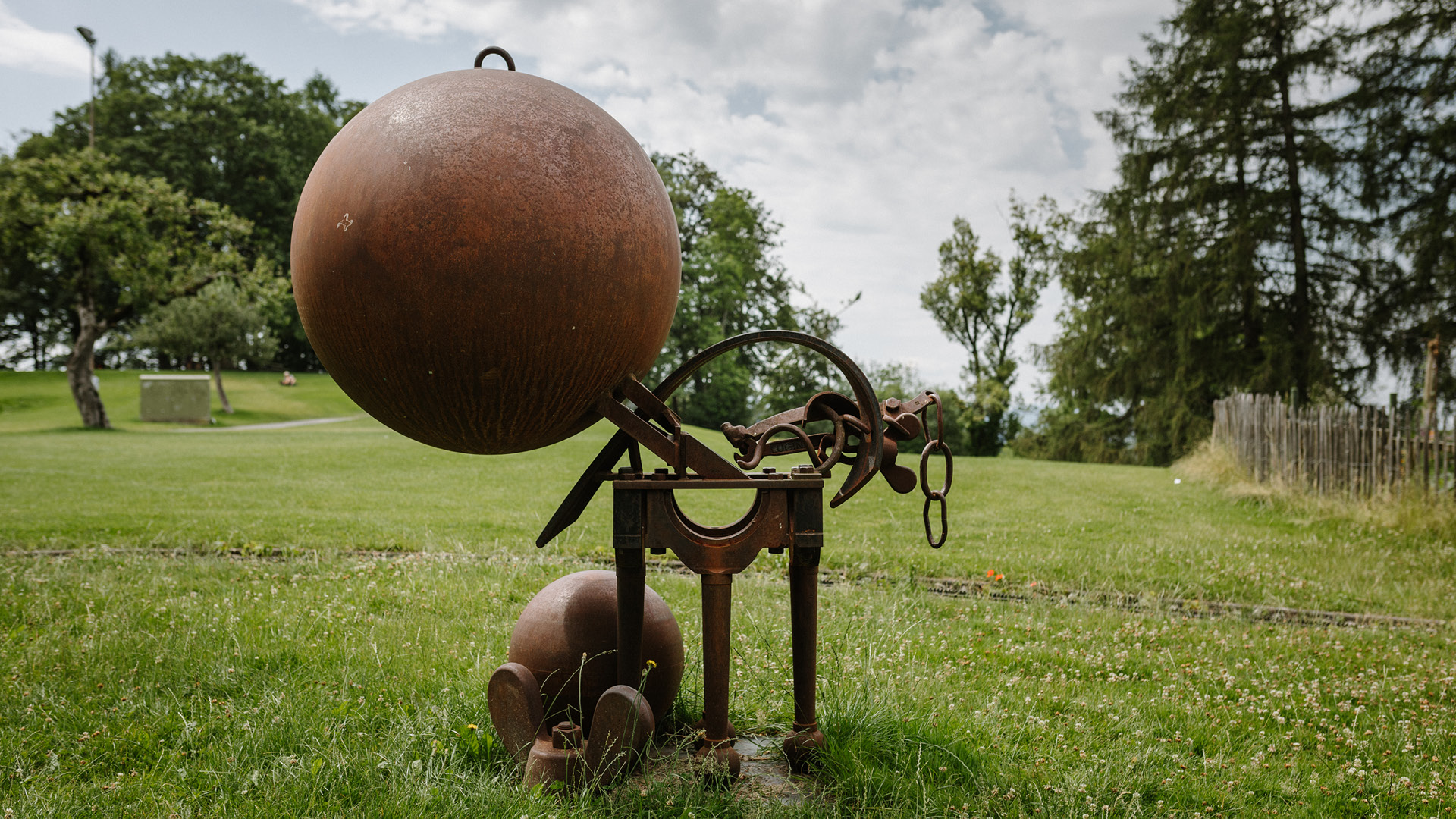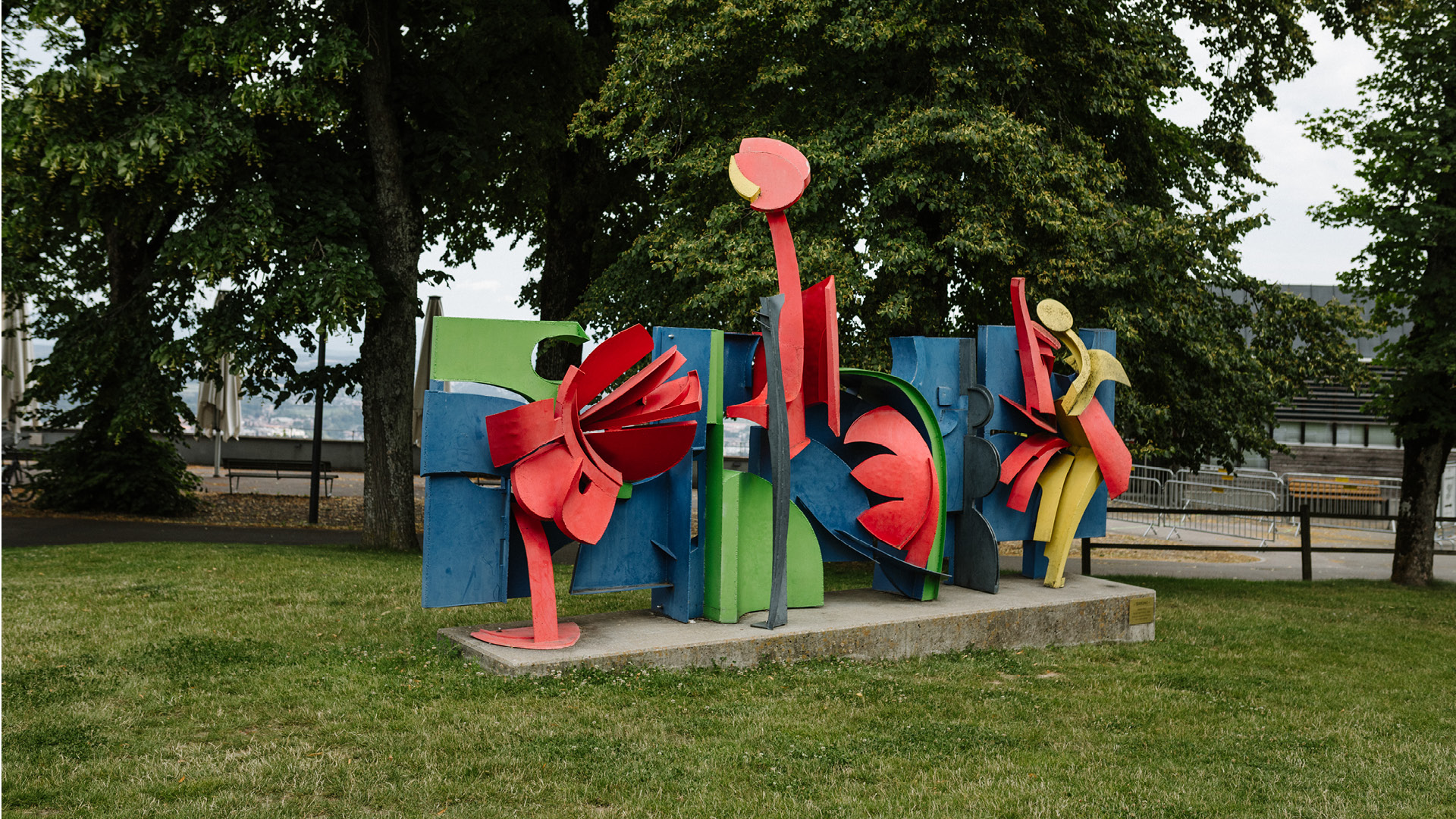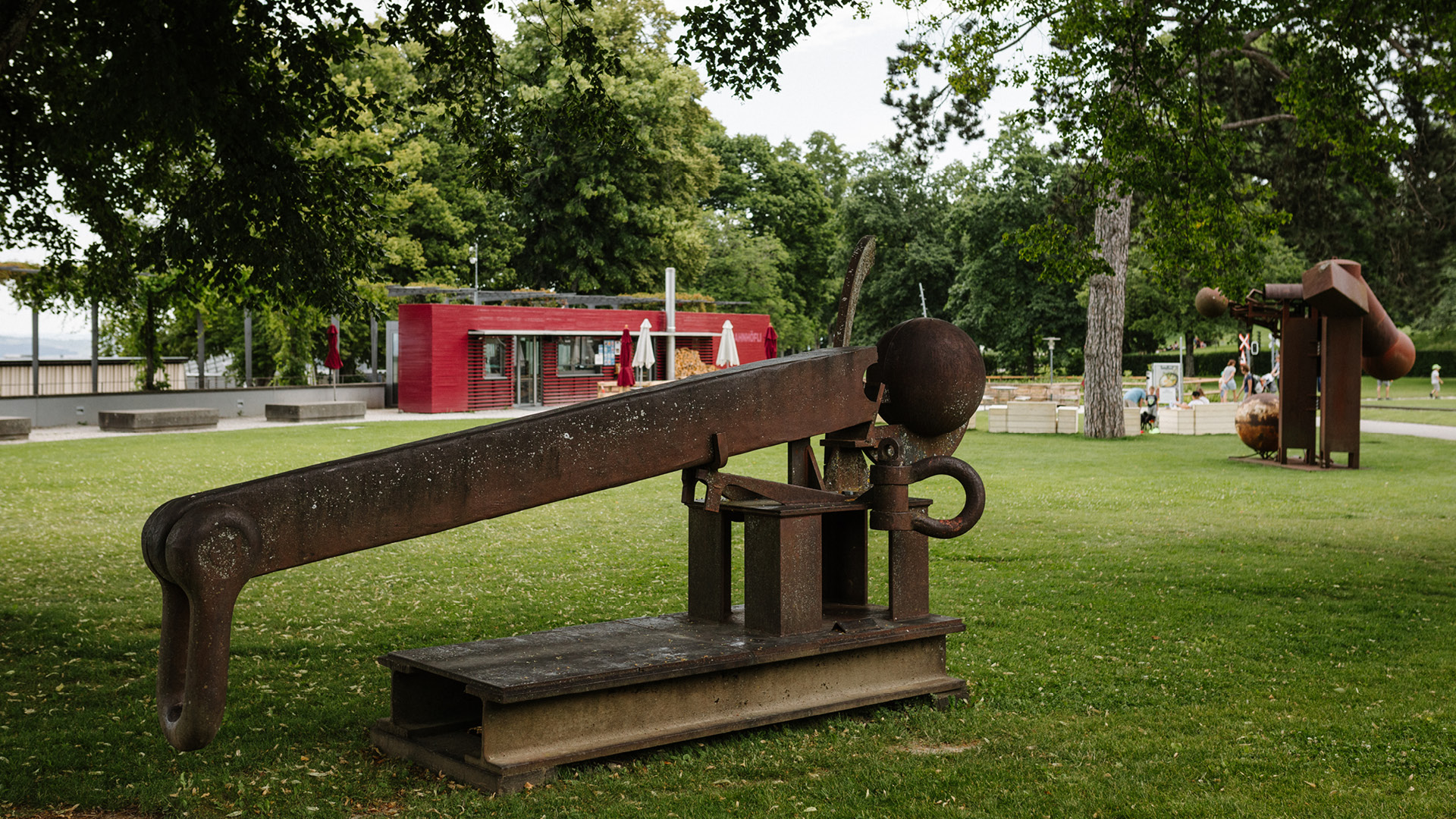 The meeting of art and nature
In the Park im Grünen, you can admire the plastic art of Ursi and Bernhard Luginbühl as well as Silvio Mattioli. Observe the 3D art and discover details that aren't immediately visible.
(born 1929 in Bern, died 2011)
One of his most monumental iron sculptures, the New Year's Angel, has stood on the Gurten since the turn of the millennium, watching over Bern's local mountain like a landmark with its rusty red luminous orbs. The angel rose from the ashes like a phoenix, after the artist had thrown the large wooden sculpture into the flames on December 31, 1999. In addition to this piece, six of his other figures can be found in the Park im Grünen.
(born 1936 in Basel, lives and works in Mötschwil)
The entire Luginbühl family is drawn to art. Ursi Luginbühl, Bernhard's second wife, is also an artist. She works predominantly in the field of plastic art, creating sculptures from bronze and containers from ceramics or porcelain. The first so-called "vases" were made from clay, with the artist subsequently making bronzes of these objects. They are unconventional, imaginative forms with a mythical aura.
(born 1929 in Winterthur, died 2011)
The huge iron sculpture "Giardino", by Silvio Mattioli, shines green, red, yellow and blue. Since 2011, the "Giardino" (or garden) welcomes visitors to the Park im Grünen at the Gurten funicular top station. For 25 years, the multi-colored "Giardino" stood in front of the Shoppyland in Schönbühl. For its new location on the Gurten, Silvio Mattioli – who was eighty at the time – completely restored his work of art.