Relaxation and indulgence at 858 meters above sea level
Enjoy a holistic experience for body, mind and taste buds. The Gurten Pavilion offers you an incomparable view over the city. Experience the yoga philosophy as well as the positive effects of the yoga exercises during a one and a half hour lesson with the yoga teacher "Yoga Nina" & her team.

After the relaxing lesson, have a healthy vegetarian brunch with like-minded people in a unique atmosphere. The combination of yoga and brunch offers an unforgettable start to the weekend.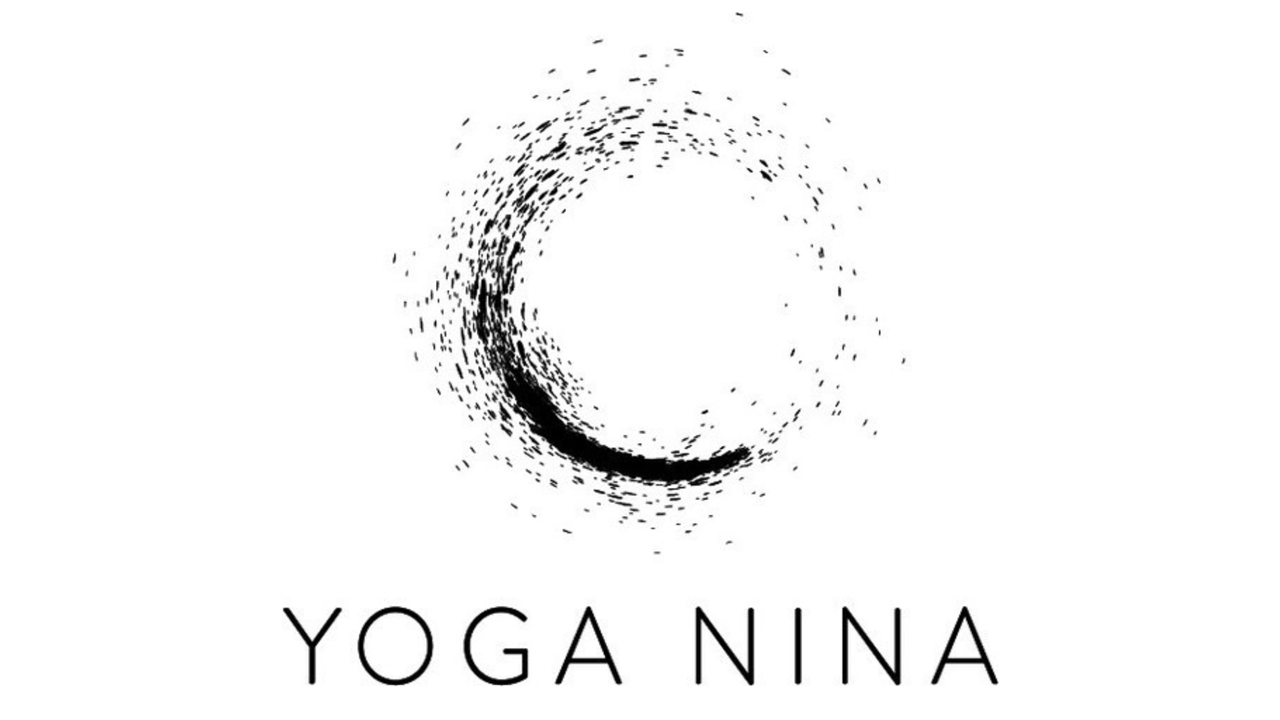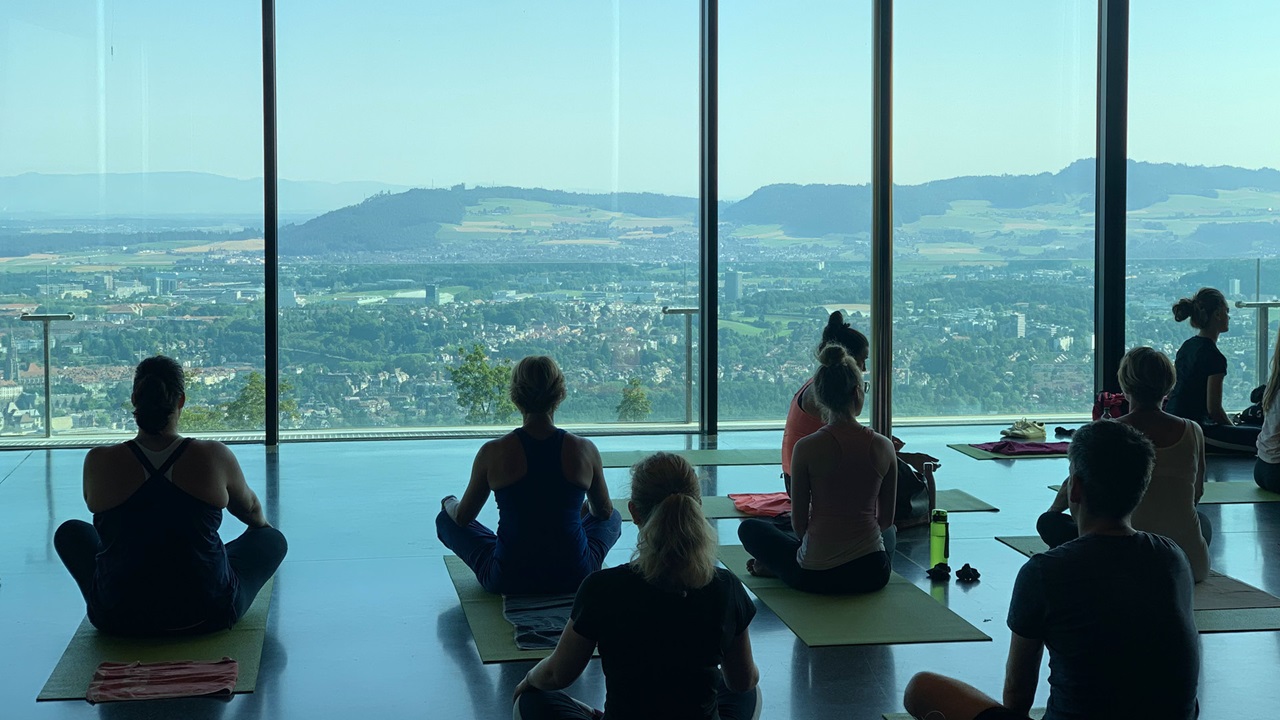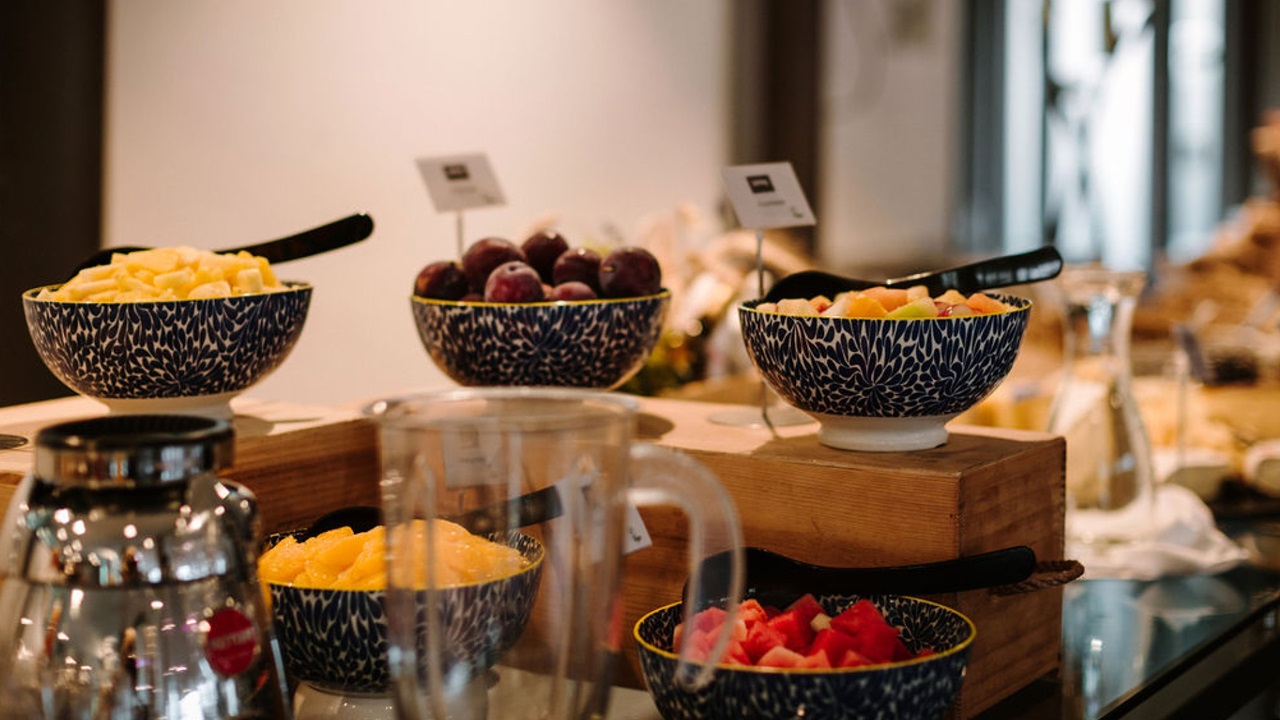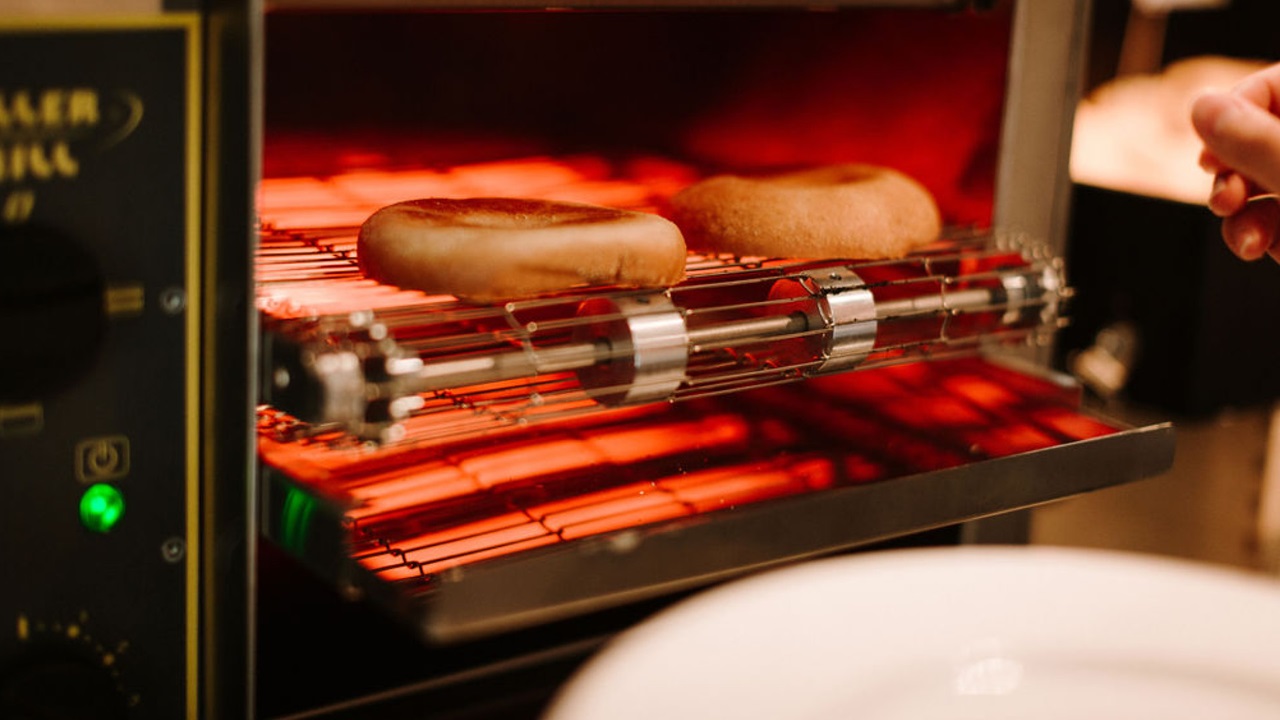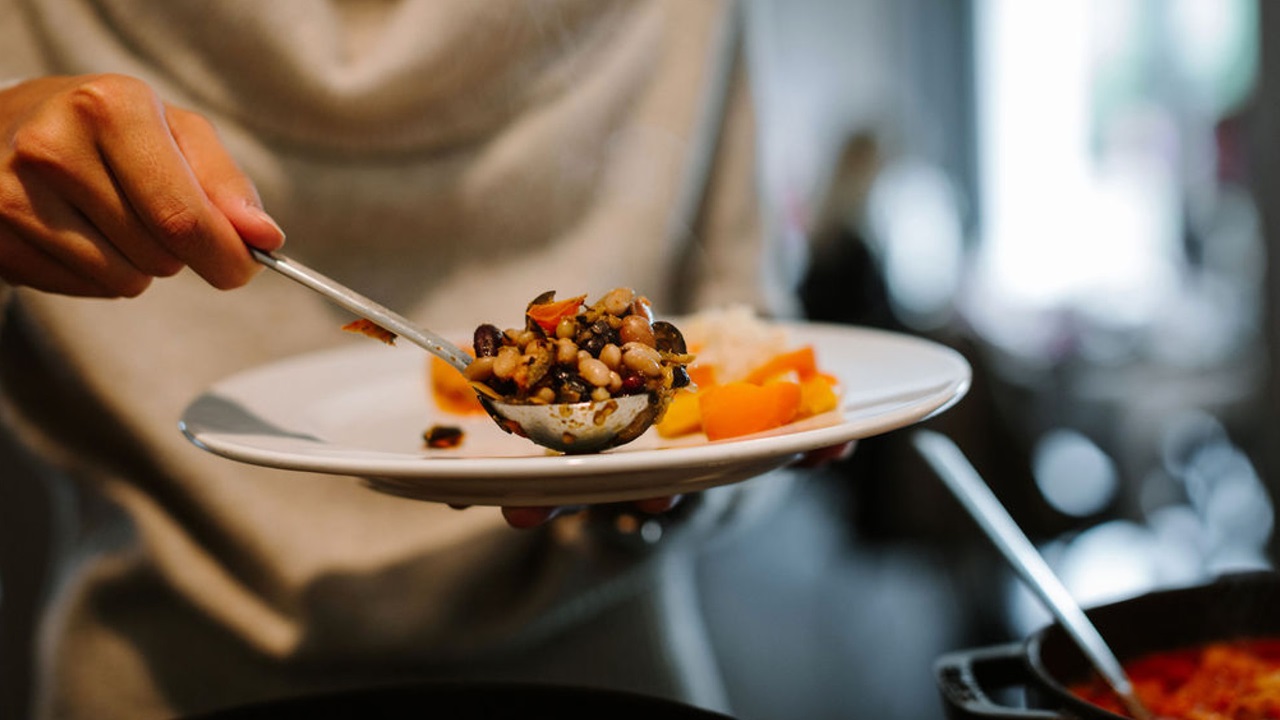 Venue:

Pavilion,
Gurten – Park im Grünen

Time:

8:30 a.m.–12:30 p.m.

Price:

CHF 79 per person
Does not include the Gurten funicular ticket.

Additional information:

Bring comfortable training clothes, yoga mats are provided. There are no changing rooms on the Gurten. The restrooms can be used as changing rooms.
| | |
| --- | --- |
| 8:30 a.m.–10 a.m. | Yoga (Hatha / Vinyasa Flow) |
| 10:15 a.m.–12:30 p.m. | Healthy vegetarian brunch |
Braided bread, croissant, spelt bread, organic breads, yogurt-fruit rolls, pears from high-stem trees, jams, butter, Swiss hard and soft cheese specialties
Bagel bar
Bagels to fill yourself, cream cheese, herbs, olives, dried tomatoes, marinated vegetables
Müesli corner
Müesli to make yourself, oat flakes, cereals, pumpkin seeds, sunflower seeds, nuts, flaxseed, honey, grain milk and dried fruits
Raw vegetable salad from the allotment garden
Salad to put together yourself, sliced seasonal vegetables, tomatoes, shoots, nuts
Two different dressings
Generous hot buffet
Vegan gyros and tofu, Mediterranean legume stew, rösti, vegetable rice and flat bread, seasonal vegetables
Desserts
Coconut cream, almond panna cotta, blueberry muffins and fruit salad
Beverages
Homemade kombucha life elixir, coffee, tea buffet with samovar, organic vegetable juices, smoothies to mix yourself, milk, different cereal milks, Ovomaltine, hot chocolate, still and sparkling mineral water
The easiest way to find us. There are parking spaces right next to the Gurtenbahn funicular valley station.