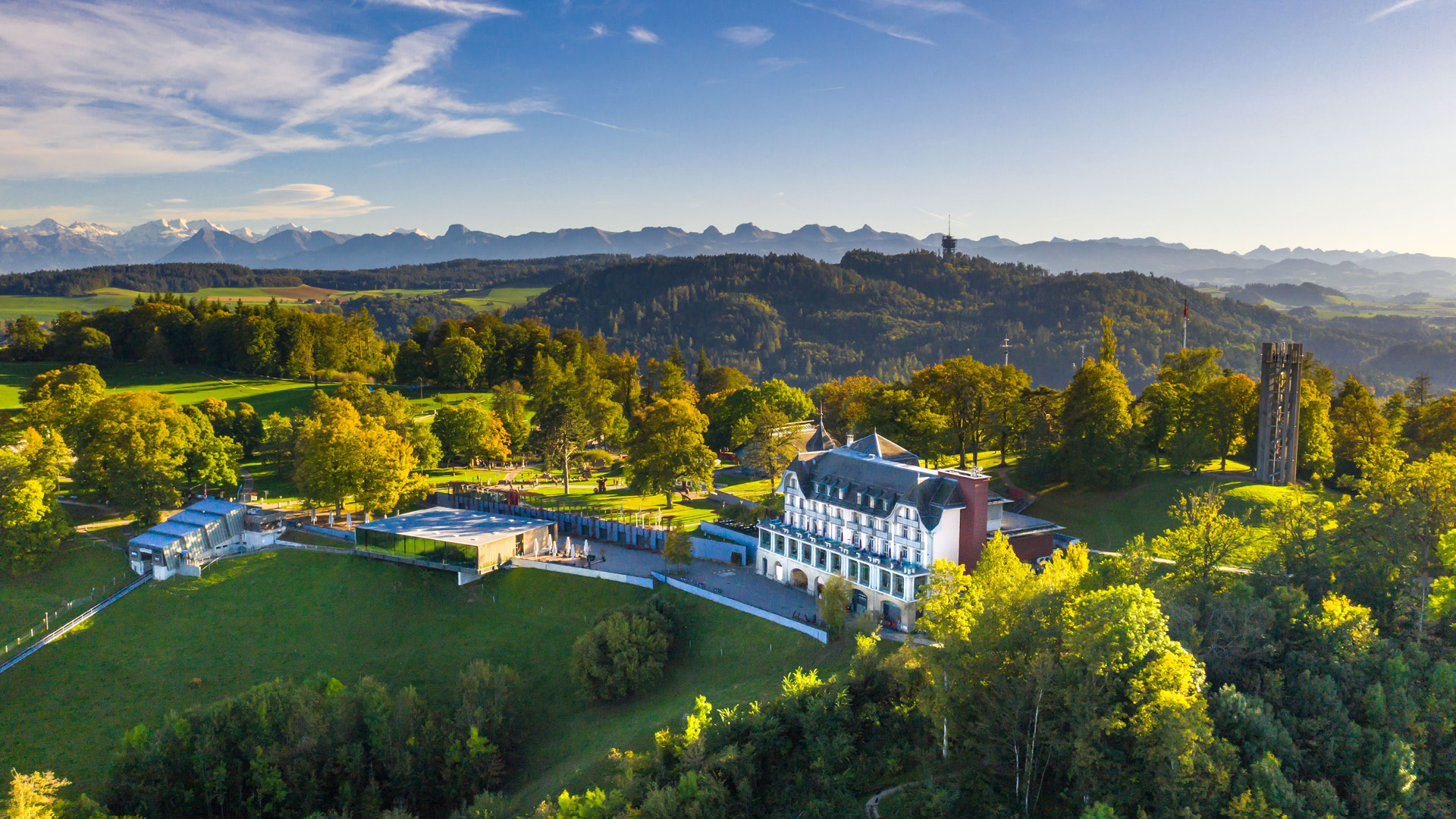 10 good reasons to work at the Gurten
Welcome to a great employer
Why is working at the Gurten such fun?
Recently, whenever I met with colleagues from the restaurant/catering, hotel or event sector, one topic that inevitably cropped up was that of the "staff situation at work." "So, you've got a shortage of staff too," or "How do you get the good candidates to work for you?" were statements I often heard.
In the spring, a number of different media outlets had already reported on how the shortage of skilled staff in the hospitality and hotel trade in Switzerland as well as in Germany and Austria had escalated and would probably become even worse. The pandemic situation and the two lockdowns have left their mark. Because in times of furlough work, or even unemployment, a large number of employees from restaurants or hotels have sought and found an alternative job outside the sector.
But wait. It would be wrong to give the pandemic the blame for everything. The shortage of skilled staff, or should we say the rather poor image of the restaurant/catering sector, had been an ongoing issue long before the pandemic hit. The Hotel & Gastro Union regularly surveys trainees about their opinions and whether they intend to stay in the sector after their apprenticeship. Half of them answer that they would be leaving the industry. The reasons they give are the low wages, irregular working hours, or rather the short-term planning of free time and working hours. The third reason is the negative work environment.
Which makes our job as Gurten – Park im Grünen crystal clear. As an employer in an industry that is often frowned upon as being unattractive, we have to do everything in our power to attract new and dedicated skilled staff. In a blog post in October, Hans Traffelet, our Managing Director, said that "nowadays as an employer, we have to apply to job-seekers." Click
here
for the complete blog post.
I thus asked myself, what good reasons are there to work for us here at the Gurten? Based on my deliberations and talks with our employees, I came up with the following list.
No. 1 – Have your say: a must!
Here at the Gurten, everyone, and I do really mean every single one of us, can have their say in decisions. If you have some good input, suggestions for improvements or a new idea, you can contribute these at any time. Which means that we follow anything but the philosophy of "Only the boss has the good ideas." Our daily departmental meeting at 10:30 am, for example, is a good vessel in which to channel and discuss this kind of staff input across departments. What's more, the flat hierarchies also mean that ideas or suggestions for improvements can reach the right person quickly. We came up with a new vision for the Gurten in the late summer of this year. But this wasn't simply developed by the management and then communicated top-down. Oh no, all of the staff were involved in finding this vision and were given the opportunity to take an active role in this through workshops.
No. 2 – Fog, not with us
The Gurten lies at an altitude of 858 meters above sea level. According to my self-generated statistics, we never experience fog. OK, to tell the truth, I drew on a statement by the former Prime Minister of Great Britain, Sir Winston Churchill, who once said: "The only statistics you can trust are the ones you have falsified yourself." But seriously, in the majority of cases, we really are high enough to keep us just above the fog line. So when city dwellers in Bern moan about a dismal, foggy day in the fall or winter, we have been worshipping the sun for quite a while and enjoying recharging our batteries with vitamin D. And if that's not a good enough reason, I don't know what is.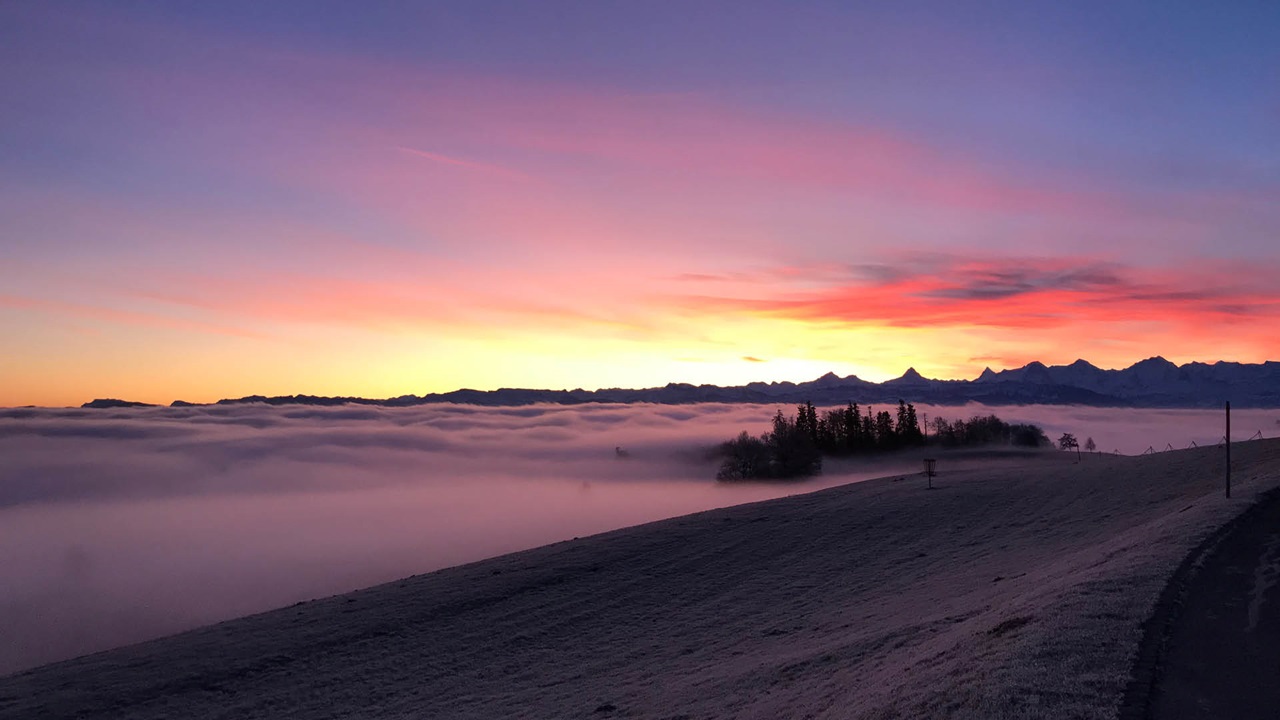 No. 3 – Responsibility: something we're happy to share with you
What could be worse than a boss who keeps meddling in micromanagement to ruin your day? (Micromanagement in social sciences and economics refers to planned actions in the microenvironment. This leads to an "exaggerated attention to detail." Something else that is characteristic of micromanagement is leapfrogging levels of hierarchy. There is no delegation of tasks.)
Fortunately, our managing director is someone who trusts in a high level of personal responsibility of the employees. Which means that there are clear-cut fields of duty for which the corresponding specialist is assigned, and has to bear the responsibility. A big motivational factor for anyone who would like to play an active role and contribute to our success.
No. 4 – Career planning: let us help you
We offer our employees a diverse range of career-based, basic and further training courses. These range from professional and specialist training, teaching management methods, right through to the personal development of a competent leader. On the one hand, well-educated and -trained employees are fit for the labor market, and on the other hand they help the company get ahead with new-found expertise and leadership skills. Part of our workforce is always undergoing some kind of advanced training, something from which we all benefit as a company. We think that the dialog in the image pretty well sums up the topic of "investing in employees."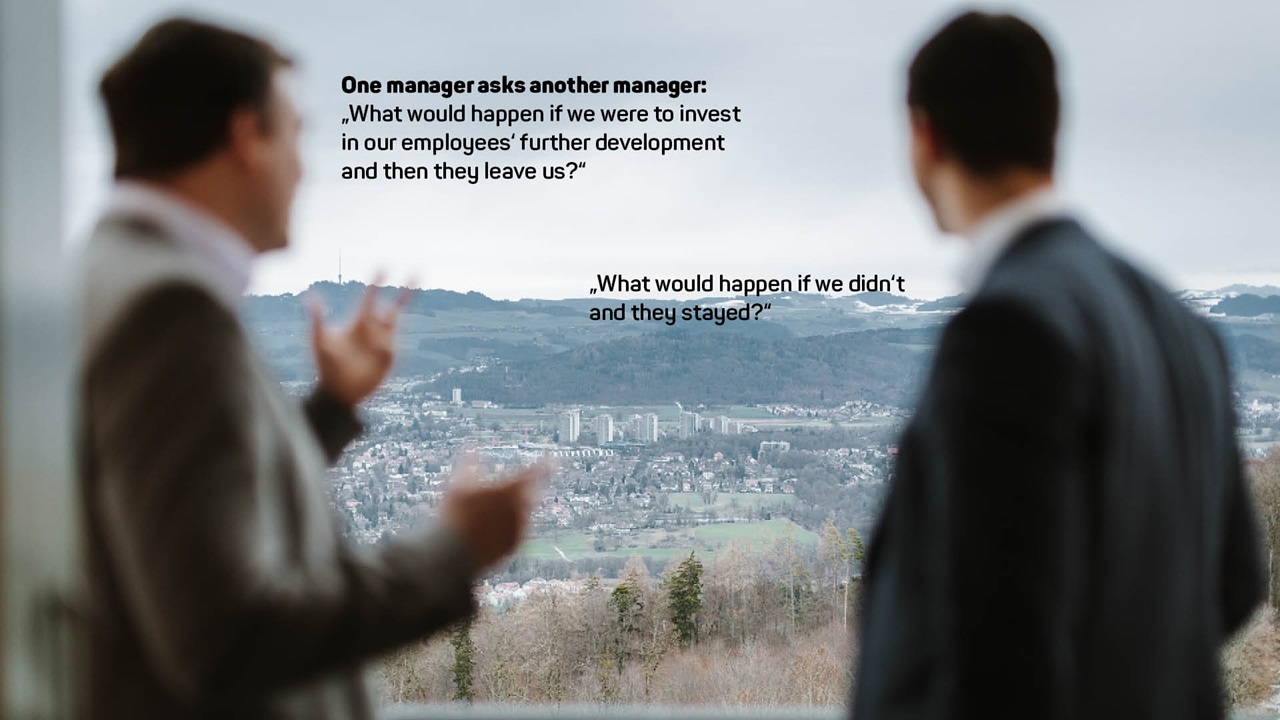 No. 5 – Gurten projects: we welcome your collaboration
The Gurten – Park im Grünen has developed very well since it was opened in November 1999. Be this the construction of the pavilion, redesign of the à-la-carte restaurant, the total renovation of the hotel rooms, the attempt at a glamping concept or the future dream of a small hotel – there's never any shortage of new projects at the Gurten. Which means that there are also plenty of exciting ways for all of our staff to get involved in our projects and play an active role in the Gurten's future.
No. 6 – "We are family-friendly" isn't just an empty phrase
The Gurten – Park im Grünen Foundation is run by the Migros Cooperative Aare. What this effectively means is that we are Migros employees. Having the parent company with the orange M behind you gives us a good feeling, and the terms of employment are really good. Combining a career with a family has a long tradition and is of great importance at Migros. A broad spectrum of measures and services are supported. The Migros Group grants all mothers 18 weeks of maternity leave on a full wage. This clearly exceeds the statutory regulations, which stipulate only 14 weeks at 80% of the full wage. Fathers can also take up to five weeks paternity leave during their child's first year of life. Three weeks will be paid at full wage, unpaid holiday can then be taken for a further two weeks. What's more, up to 50 percent of external child-care costs are also covered. That's what I call family-friendly, don't you think?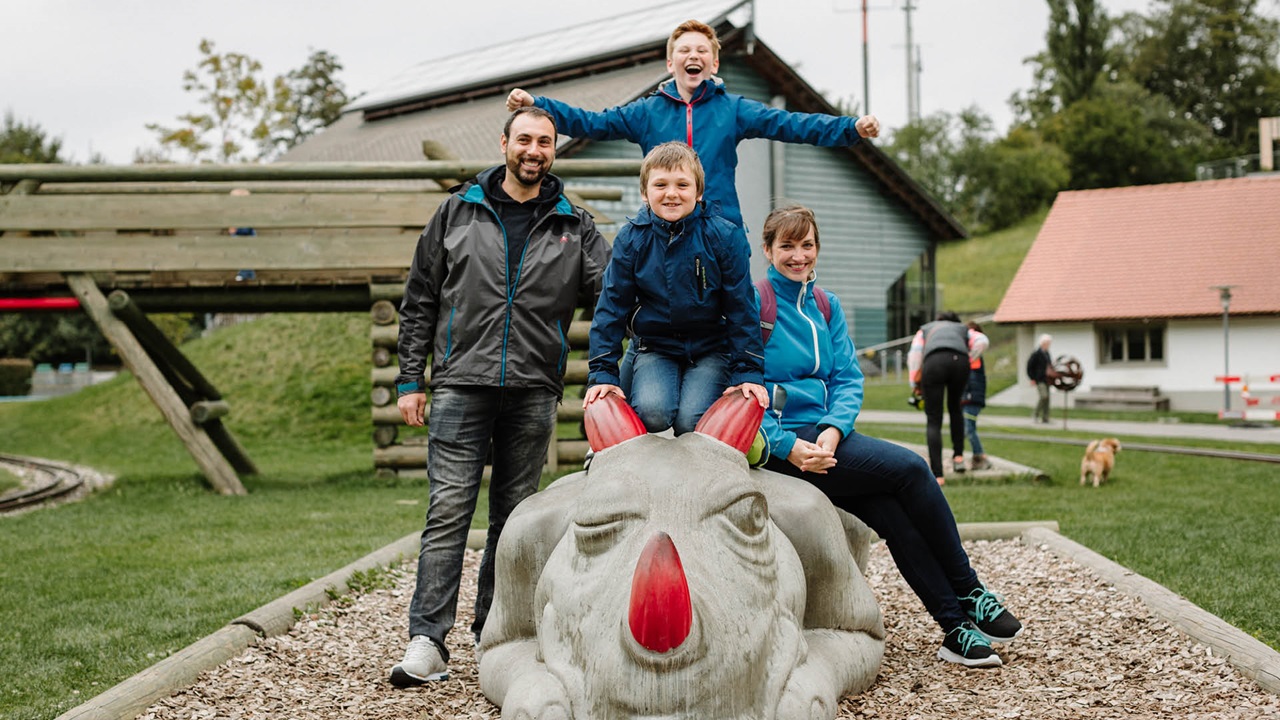 No. 7 – Super supplementary benefits
It's true, we offer a number of attractive supplementary benefits. Our pension fund, for example. Admittedly, this may not be a big incentive to work at the Gurten for young employees. But remember, the older you get, the more interesting this will become. Our employees pay a contribution of 8.5 percent of their wage, we the employer pay double this amount. Something now that is definitely more interesting for the younger generation. All of our employees have the opportunity to take out heavily discounted cell phone subscriptions. And something more for the athletes in our midst: we pay a share of the membership costs at more than 50 Migros fitness, wellness and aqua parks. These are just some of the numerous "fringe benefits" offered by Migros.
No. 8 – Break room: just like in a travel brochure
Could there be anything better than taking a mid-morning break with a delicious cup of coffee surrounded by nature and with a fantastic view of the city of Bern? Enough said.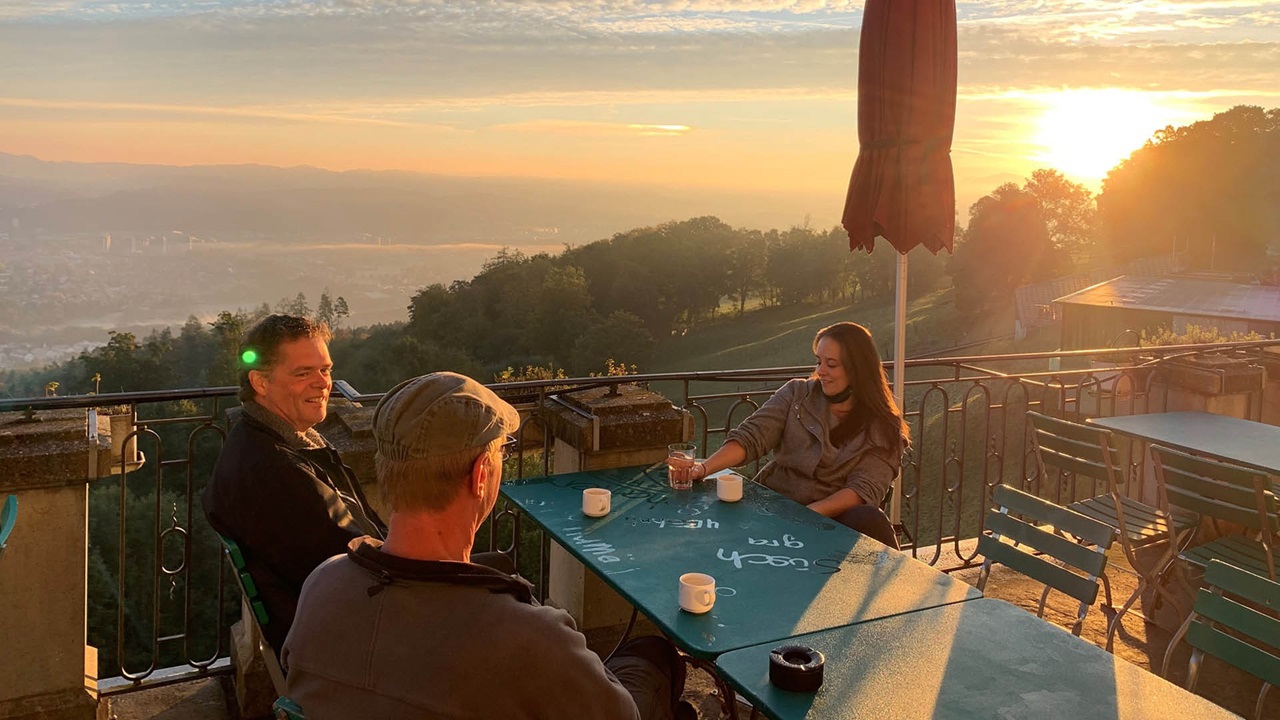 No. 9 – Transparency: for everyone
Here at the Gurten, everyone (usually) knows everything that's going on. I would be lying if I were to say that our internal communication always runs smoothly. We too occasionally have some problems getting messages across. Nevertheless, I firmly believe that our "philosophy of numbers" is exemplary. We inform all of our employees about our sales figures and costs, about new projects or any other relevant topics four times a year. And we don't just send them an email, no, they receive physical staff info (at least they did before COVID-19) that can then be combined with an aperitif. So we don't keep any numbers secret and our employees know exactly how things stand with the company. This kind of transparency creates trust and makes it even easier for our employees to identify with their employer. So if you work for us and want to know something, just ask!
No. 10 – It's fun
Any one who has read up to here is probably thinking: "Is this all really true?" Believe me, it is. And yes, it's fun. The Gurten spirit is alive and well, and we are lucky to have a fantastic, complementary, well-balanced, dedicated, encouraging and marvellous team. We toast to our successes, but we also analyze our mistakes and learn from these as best we can. We get along well with each other, and sometimes we get on each other's nerves. This is precisely what makes the difference. Working together as a team means sometimes having to face opposition in one's own ranks. This is the only way for a team to achieve the best possible results. Through the good and bad (pandemic) times – we appreciate each other's work and treat each other with respect. And if I may be allowed to summarize the comments made by employees, I would like to conclude with the following verdict: Gurten – we just love you.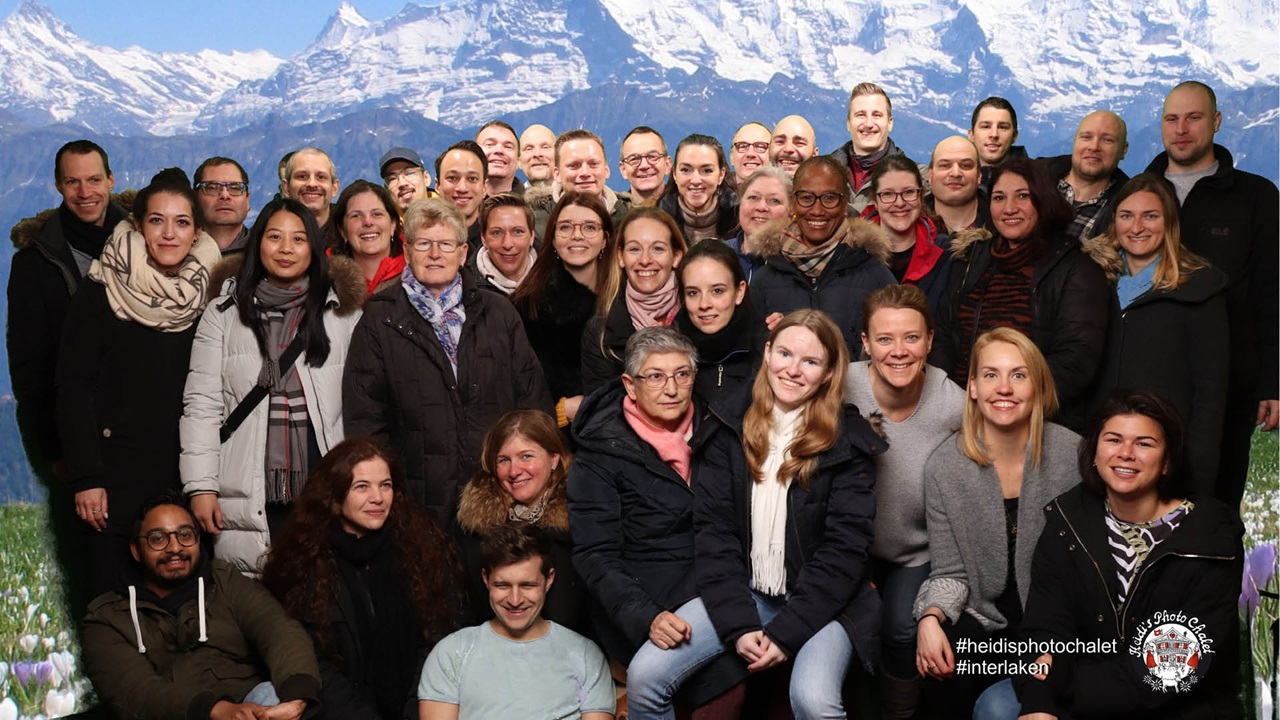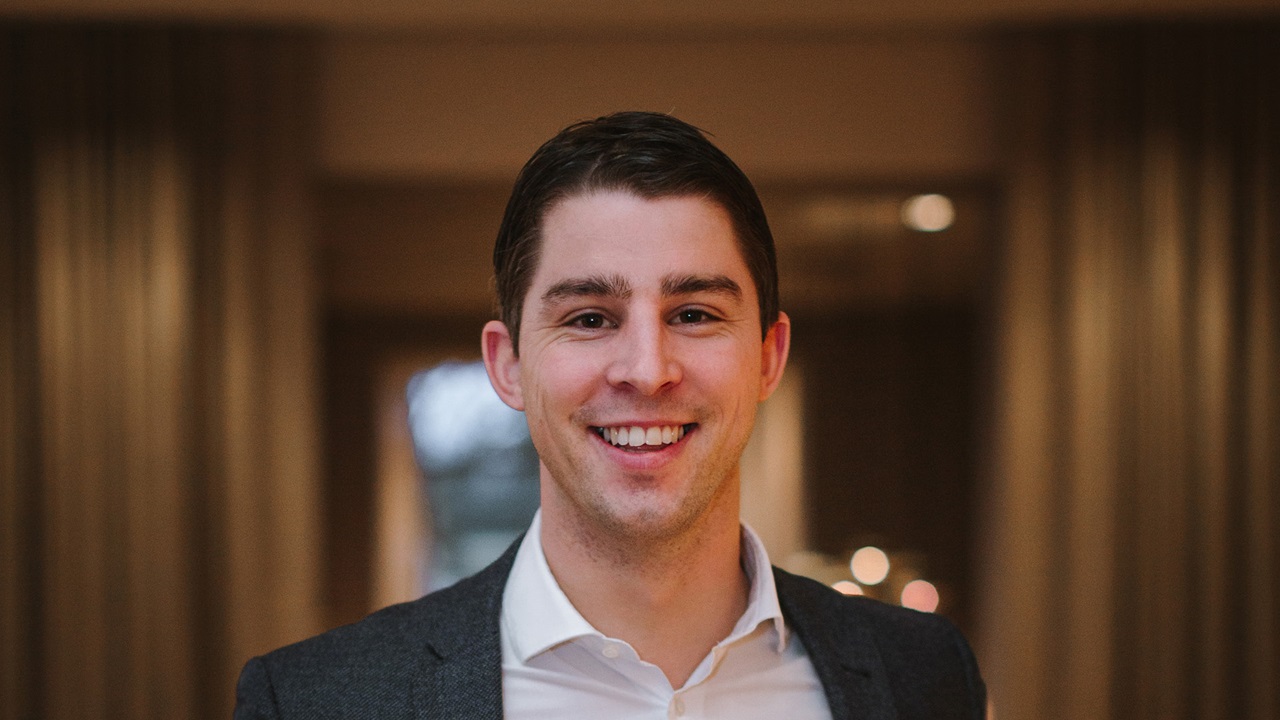 Author
Martin Geiger
Head Marketing & Sales
Have we convinced you with our reasons, and are you interested in working with us? If so, send us your unsolicited application to info@gurtenpark.ch.