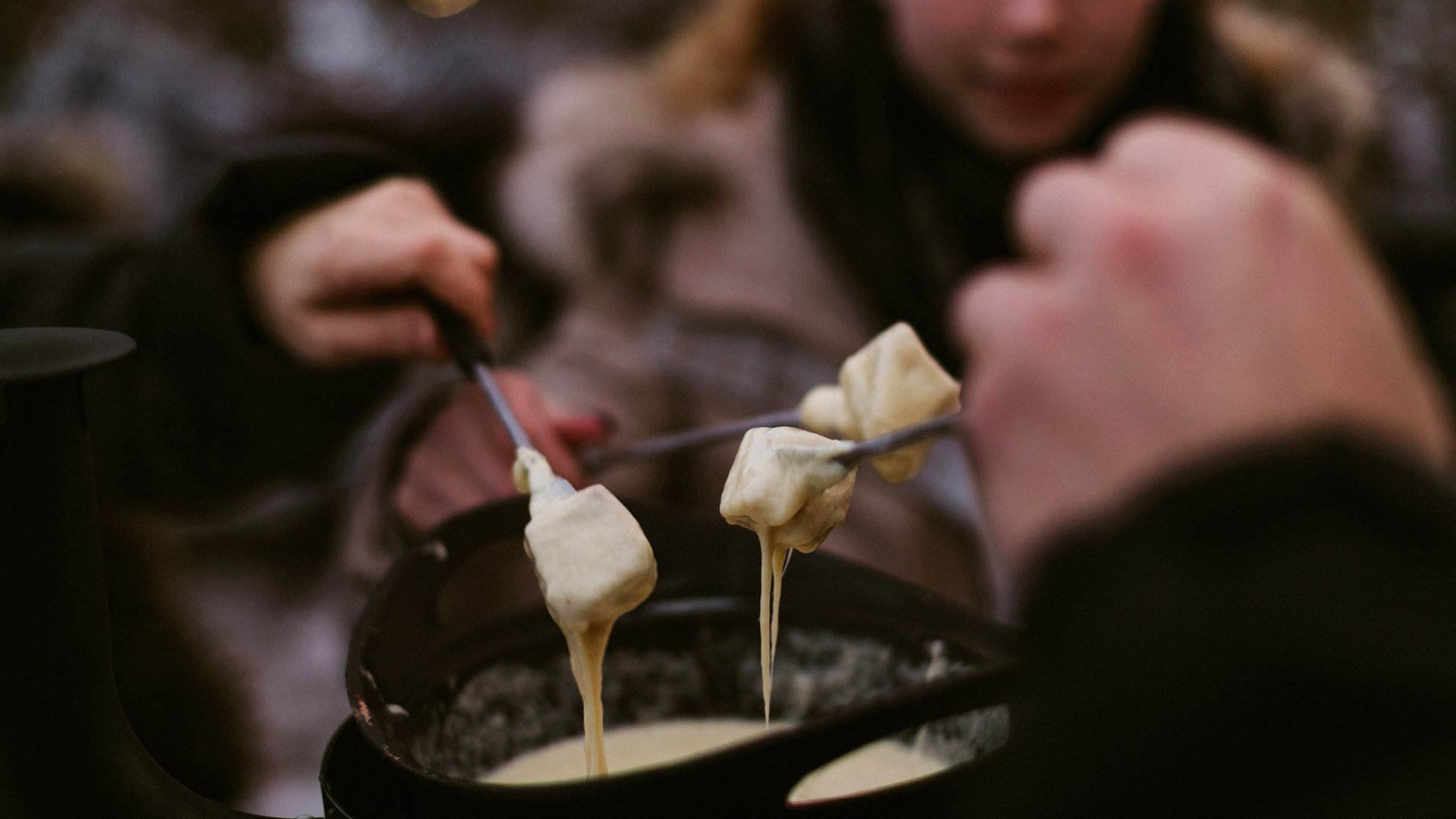 Good food instead of restless sleep
Cheese fondue under the full-moon with a stunning view
Feast on a creamy fondue on the Gurtners terrace under the full moon. Wrapped in warm blankets and furs, enjoy the cozy atmosphere and a delicious fondue under the full-moon to the backdrop of live music. Admire the view over the twinkling City of Bern.
Current full-moon fondues
Venue:

Gurtners Terrace,
Gurten – Park im Grünen

Time:

from 6 p.m.–11:30 p.m. arrival individual

Price:

CHF 71 per person*
D

oes not include the Gurten funicular ticket.

Additional information:

Warm clothing is recommended, blankets are provided.

*Nous recommandons la fondue à la pleine lune uniquement aux adultes, car les enfants ont une autre perception du froid. C'est pourquoi seuls des billets pour adultes sont disponibles. Si vous souhaitez néanmoins emmener des enfants, ils sont bien entendu les bienvenus. Les enfants jusqu'à 12 ans paient la moitié du prix, qui peut être réglé sur place. Veuillez noter le nombre d'enfants lors de la réservation sous «Remarque».
Full-moon fondue menu
Aperitif with mulled wine and hot chestnuts
***
A warming soup
***
Gurten fondue in the pot with bread and schnapps
***
Dessert variation by our pastry chef
The easiest way to find us. There are parking spaces right next to the Gurtenbahn funicular valley station.