Expansion of e-charging stations in the car park
Together with Energie Wasser Bern, Gurtenbahn AG has expanded the range of e-charging stations in the car parking. There are now five charging points on the first parking level on the right-hand side directly after the parking lot entrance.
The charging stations have a power of 11 kW, which corresponds to a range gain of about 50 km / hour depending on the vehicle and the battery charge level. The charging points are connected to the MOVE access and billing system and can be activated via RFID card or smartphone app. MOVE customers pay CHF 0.35 or CHF 0.45 per kWh, depending on the price plan. Customers of other providers are charged according to the conditions of the respective provider. In addition, the charging points can be activated via QR code scan with a smartphone and credit card payment - even for users who do not have an access contract with a charging network provider. The charging stations are equipped with a Type 2 socket; users must bring their own charging cable.
From Bern central station, the best solution is to take S-Bahn no. 3/31 in the direction of Belp to the "Wabern" station or tram no. 9 towards Wabern until the "Gurtenbahn" stop. The Gurten funicular valley station is only a few steps from the stops.
Alternatively, the following bus routes also go to the Gurten valley station:
Bus line 29 (Köniz local bus)
Bus line 22 (Brünnen-Kleinwabern)
The road leading up the Gurten is closed to private transportation. A general ban on vehicles is in force. You can drive to the valley station. There is a car park right next door to the valley station with 285 spaces (fee applies), five charging stations for electric cars and two disabled parking spaces. A further 200 free parking spaces for bicycles and motorbikes are also available.
The parking fees can be paid in cash or with any common debit and credit cards. The maximum height is 2.2 meters.
Enter the address "Mani-Matter-Platz 1, 3084 Wabern" in your navigation device.
Permanent parking spaces can also be rented. Use the application form below.
Monday to Friday

1 hour:

CHF 2.50

2 hours:

CHF 4.90

3 hours:

CHF 7.20

4 hours:

CHF 9.40

5 hours:

CHF 11.50

6 hours:

CHF 13.50

Daily maximum:

CHF 15
Saturday, Sunday & public holidays
1 hour:
CHF 3
2 hours:
CHF 5.90
3 hours:
CHF 8.70
4 hours:
CHF 11.40
5 hours:
CHF 14
6 hours:
CHF 16.50
Daily maximum:
CHF 18
Athletic guests can climb the Gurten by bike (25 minutes) or on foot (40–60 minutes).
The Gurten funicular middle station offers a welcome shortcut and cuts the journey in half. Bikes can be transported in the Gurtenbahn funicular.
To reach the bottom again, you should allow about 15 minutes by bike and a good 20–30 minutes on foot.
Please note that if particularly busy, the Gurten funicular does not stop at the middle station.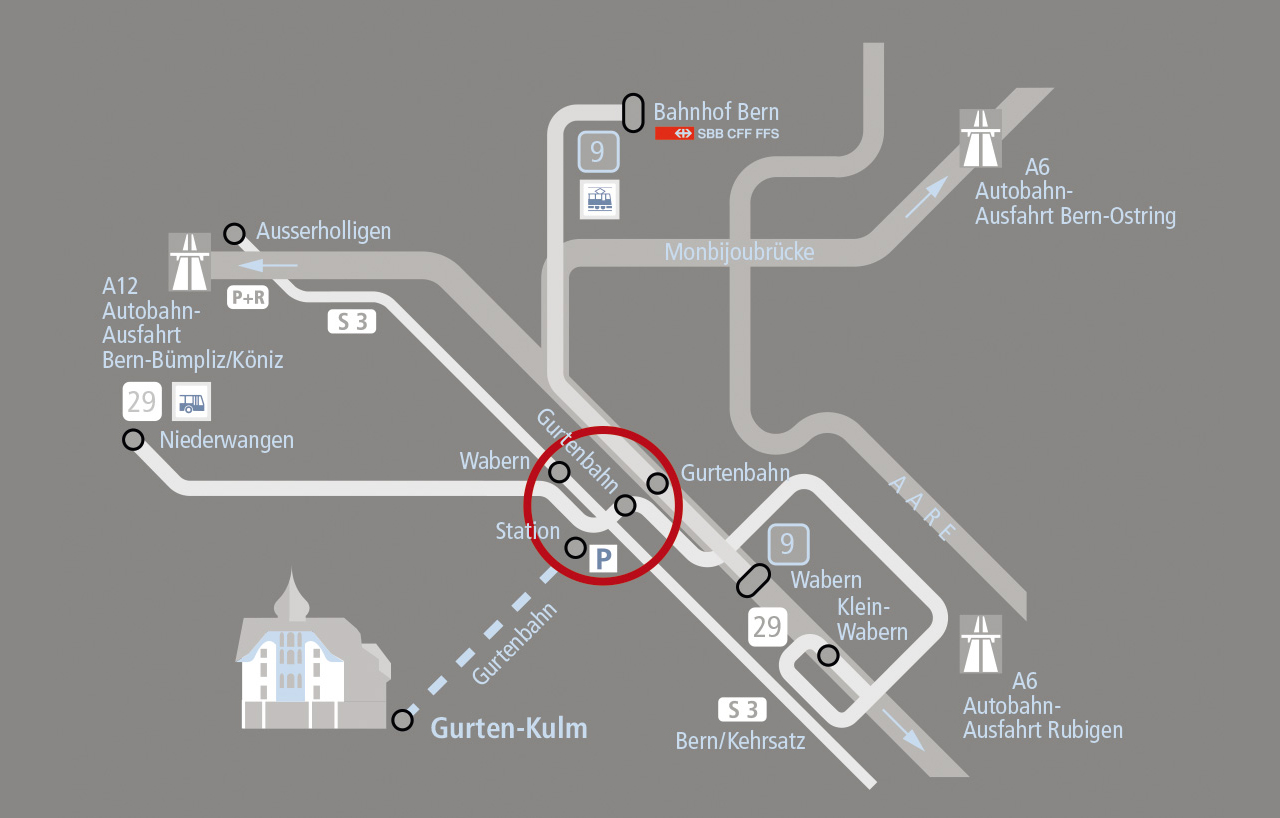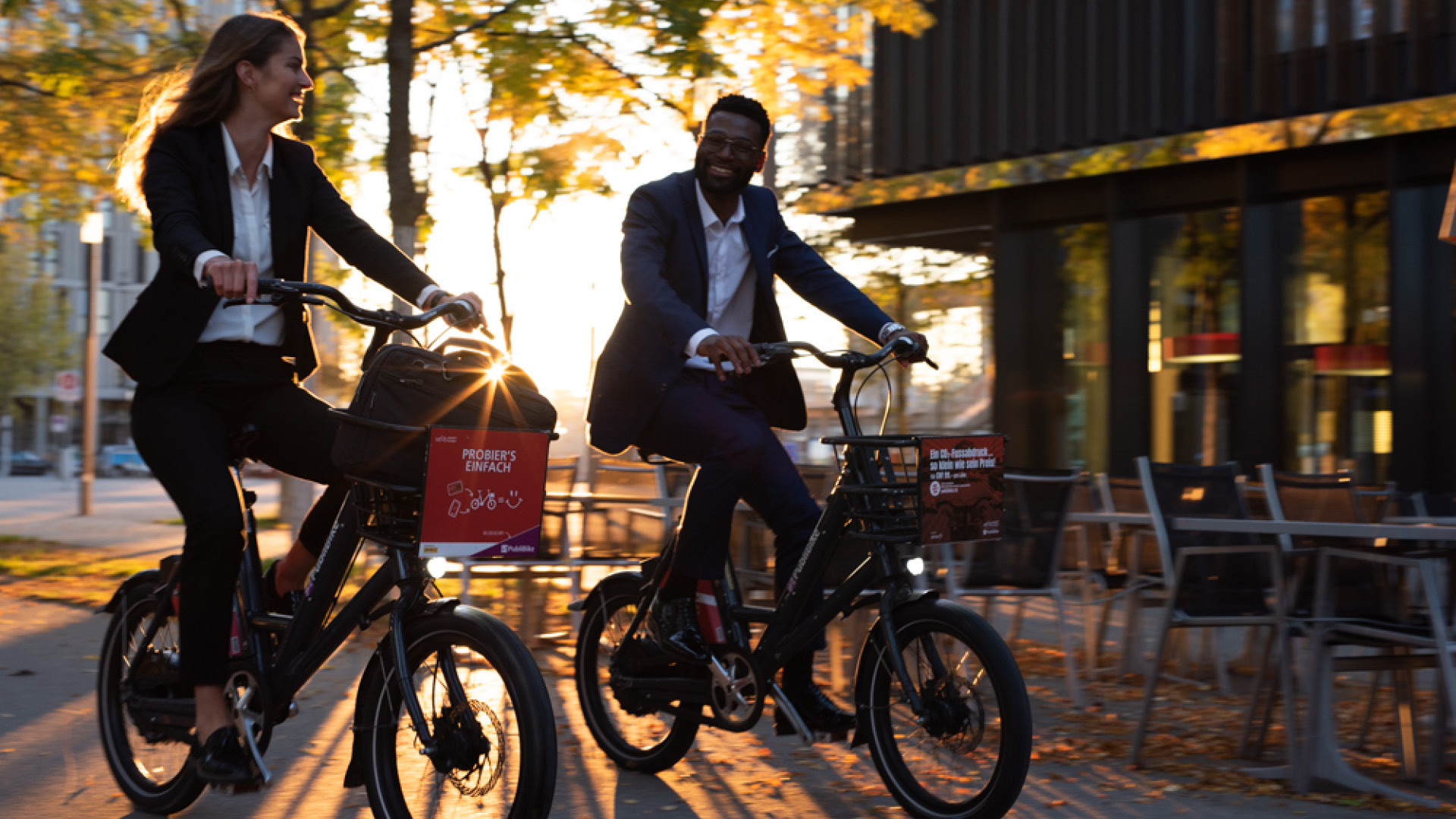 Highest PubliBike station in Switzerland
From April 1 to October 31, 2023, the highest PubliBike station in Switzerland will be located next to the «Ofenhüsi». Visitors can climb Bern's local mountain, 858 meters above sea level, by PubliBike or enjoy a leisurely descent towards Wabern after a day of excursions.
The next stations are located at Wabern train station, Waldblickstrasse & Seftigenstrasse in Wabern or Bellevuestrasse in Köniz.