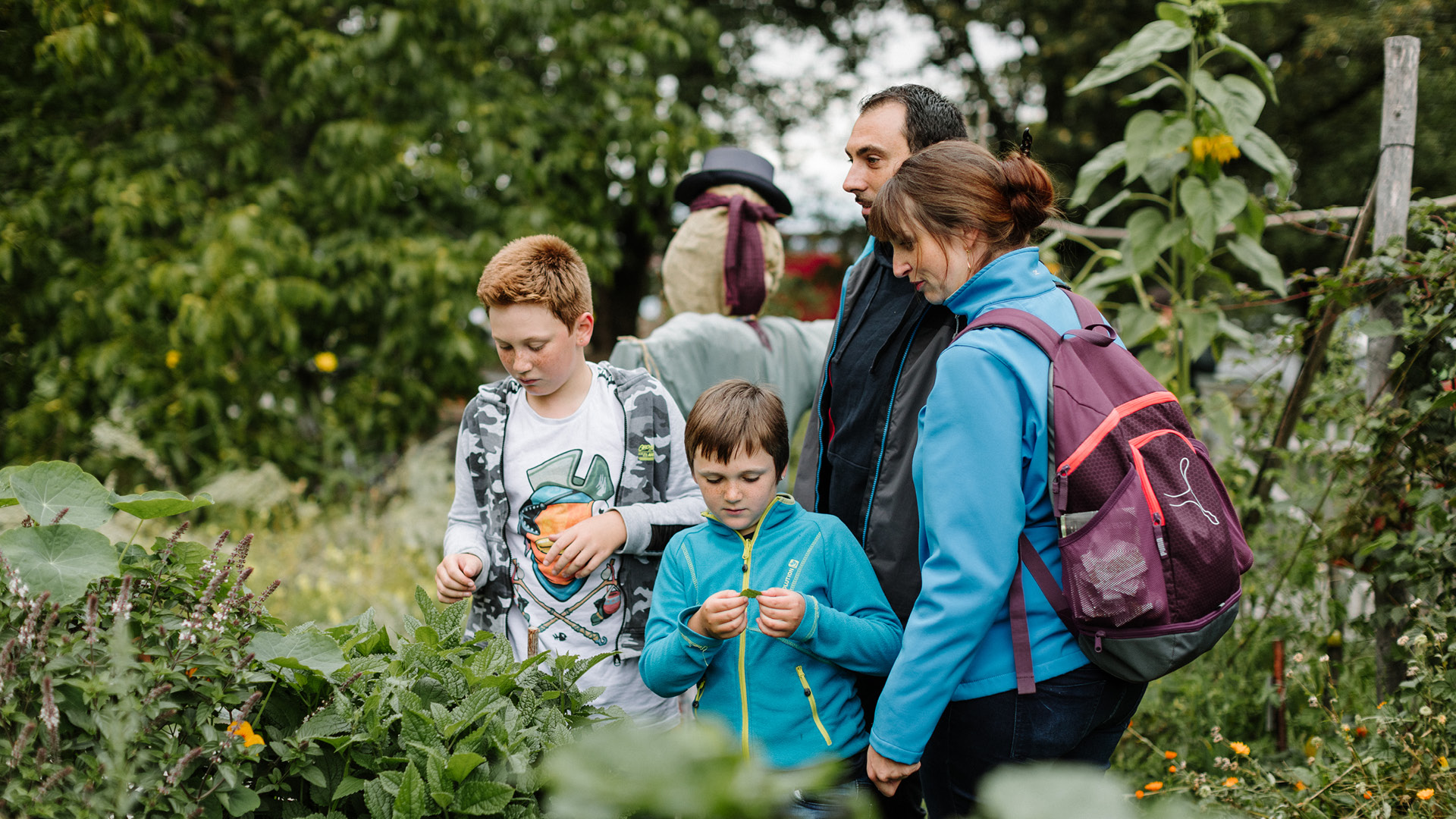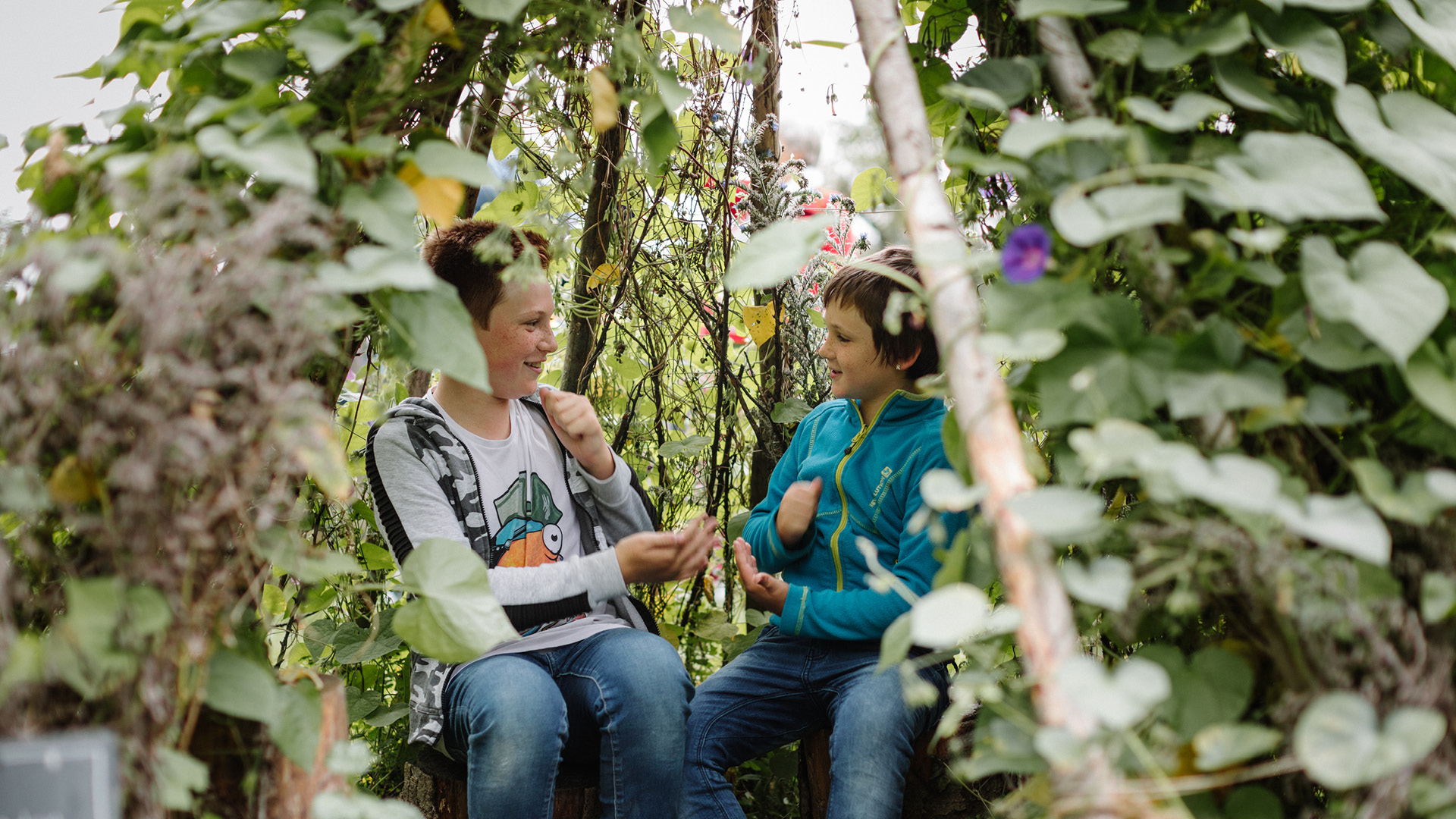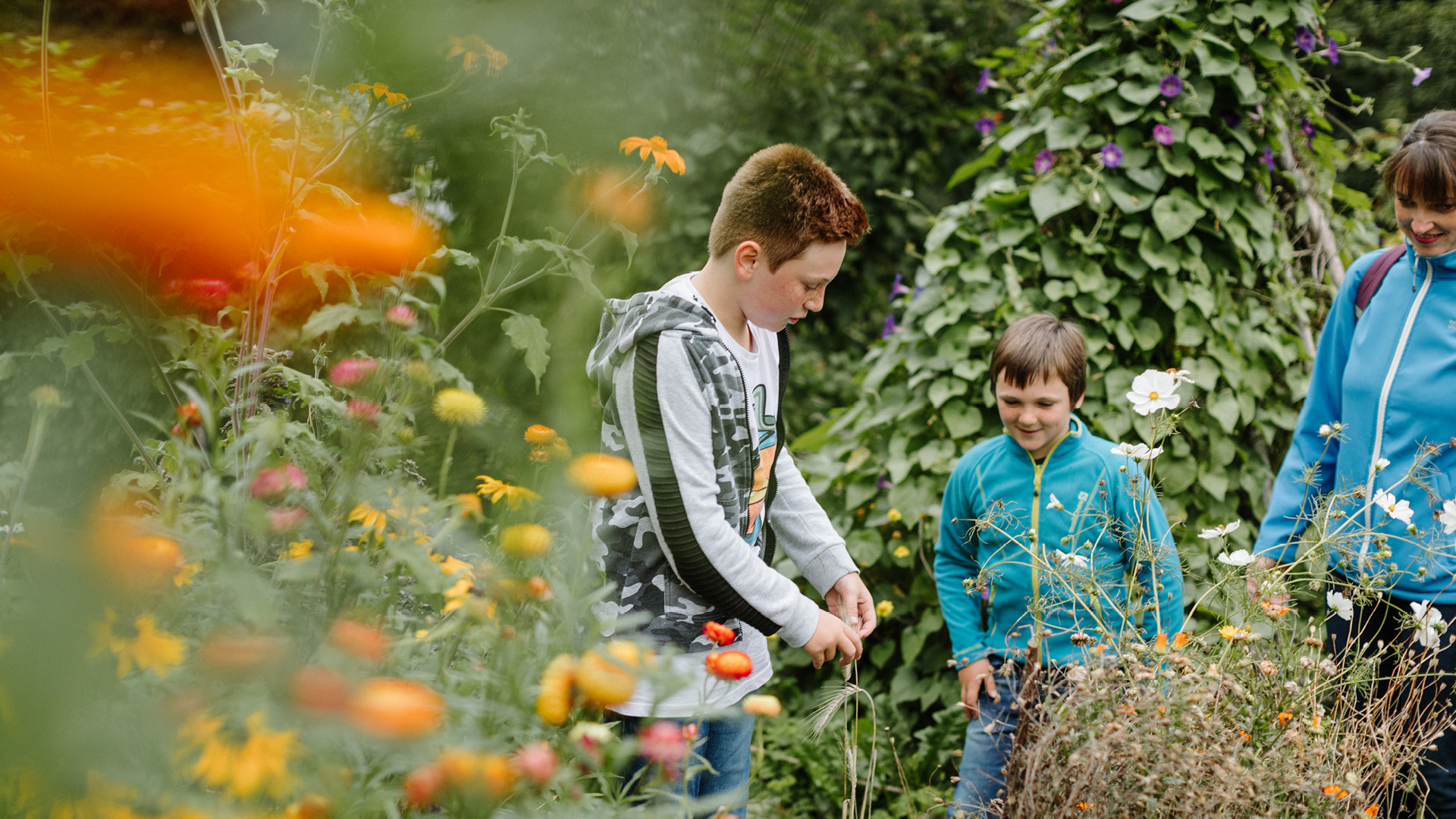 Adventure for kids surrounded by nature
The organic and nature garden offers children and families the chance to enjoy a wide range of nature experiences, with space for garden animals and a colorful collection of plants. A playful means to learn more about plants and animals in our environment.
Free, supervised garden afternoons are organized every Wednesday and Sunday. Knowledge about organic gardening and nature is acquired through practical experience. In addition to working in the garden, children's activities are organized such as handicrafts, following earthworms and preparing the vegetables harvested.
On Mother's Day and the Swiss National Day, as well as at the fun park opening, the fall festival and the end of the season, additional free children's programs are organized. Drop in during your next excursion, walk through the garden gate and plunge into the world of the organic Gurten garden.
Freely accessible every day at no cost
Supervised garden programs are organized from the end of March to the end of October.
Wednesday & Sunday: 1:30 p.m.

–4:30 p.m.
A number of special events are held on public holidays with seasonal themes focusing on gardening, the nature garden and making use of garden products. For young gardening fans and gardeners who are young at heart.
| | |
| --- | --- |
| 2022 | |
| March 20, 2022 | Fun park opening |
| April 17, 2022 | Easter Sunday |
| August 1, 2022 | Swiss National Day |
| September 4, 2022 | Fall festival |
| October 30, 2022 | End of season |
Our Gurten garden staff will be happy to provide you with detailed information on the special programs on site.
The Gurten garden is a joint project of the Gurten – Park im Grünen, the Bioterra association and the Migros Culture Percentage.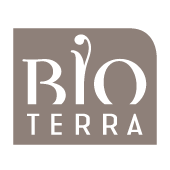 Bioterra is the independent organization for organic and nature gardens in Switzerland. Boasting around 16,000 members, the association advocates organic gardening and the promotion of biodiversity. With about 60 gardens for children, Bioterra is also committed to ensuring that the generation of tomorrow learns to appreciate nature.

Migros Culture Percentage is the voluntary commitment of Migros in the fields of culture, society, training, leisure and the economy. With its institutions, projects and activities, it provides a wide population with access to cultural and social services.
No, there is no ATM on the Gurten. On the Gurten, we accept the most common debit and credit cards, Twint and cash. The nearest ATM can be found at the BEKB right beside the "Gurtenbahn" tram stop.
Any lost property handed in is temporarily stored in our office in the main building and handed over once a month to the Köniz police department. If you discover you have lost something, please contact us at 031 970 33 33.
Yes, that is possible. Take the paved road via Ostsignal and Gurtendörfli. You can find more information here about walking and hiking routes.
Other activities in the fun park
The easiest way to find us. There are parking spaces right next to the Gurtenbahn funicular valley station.