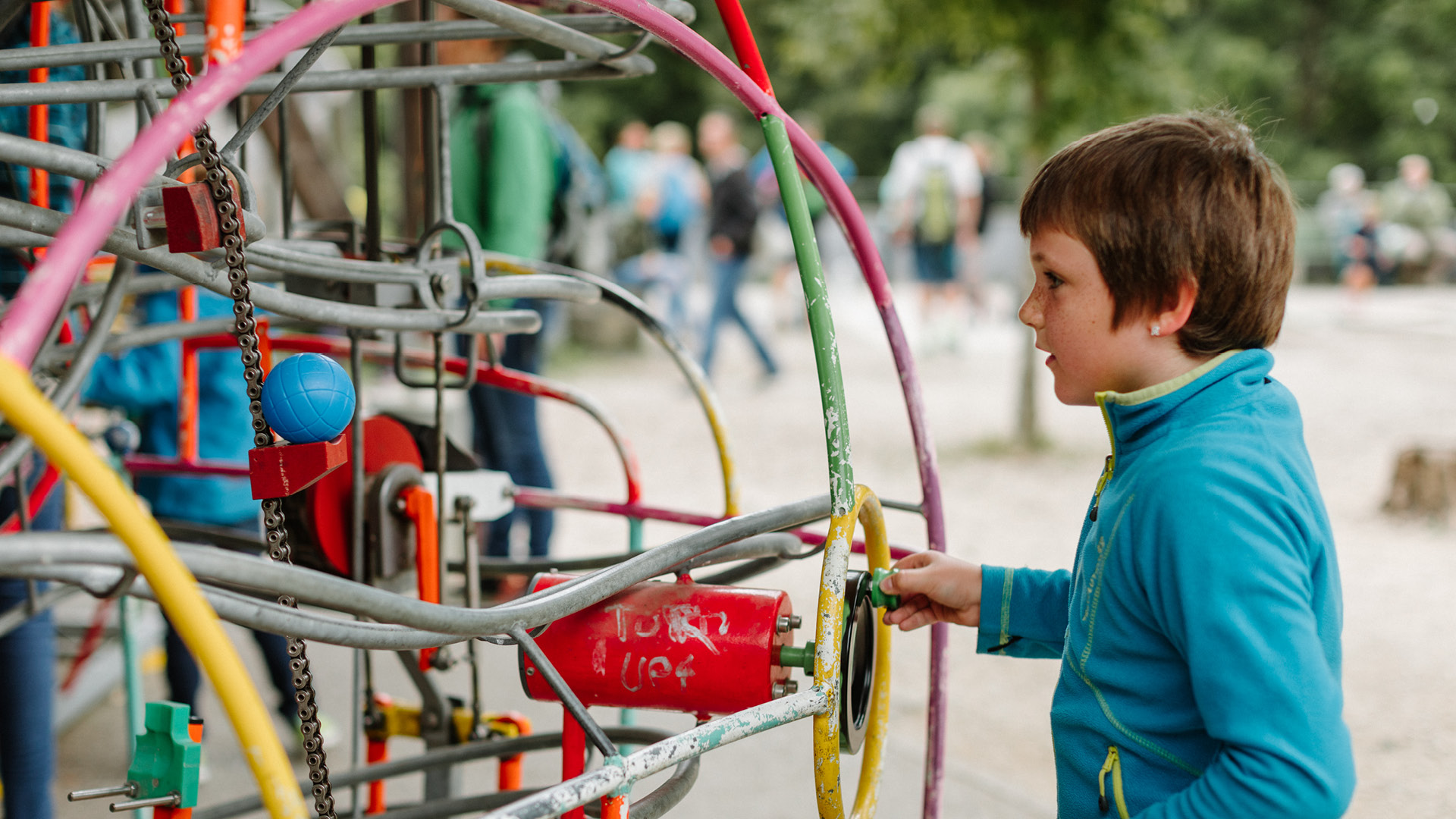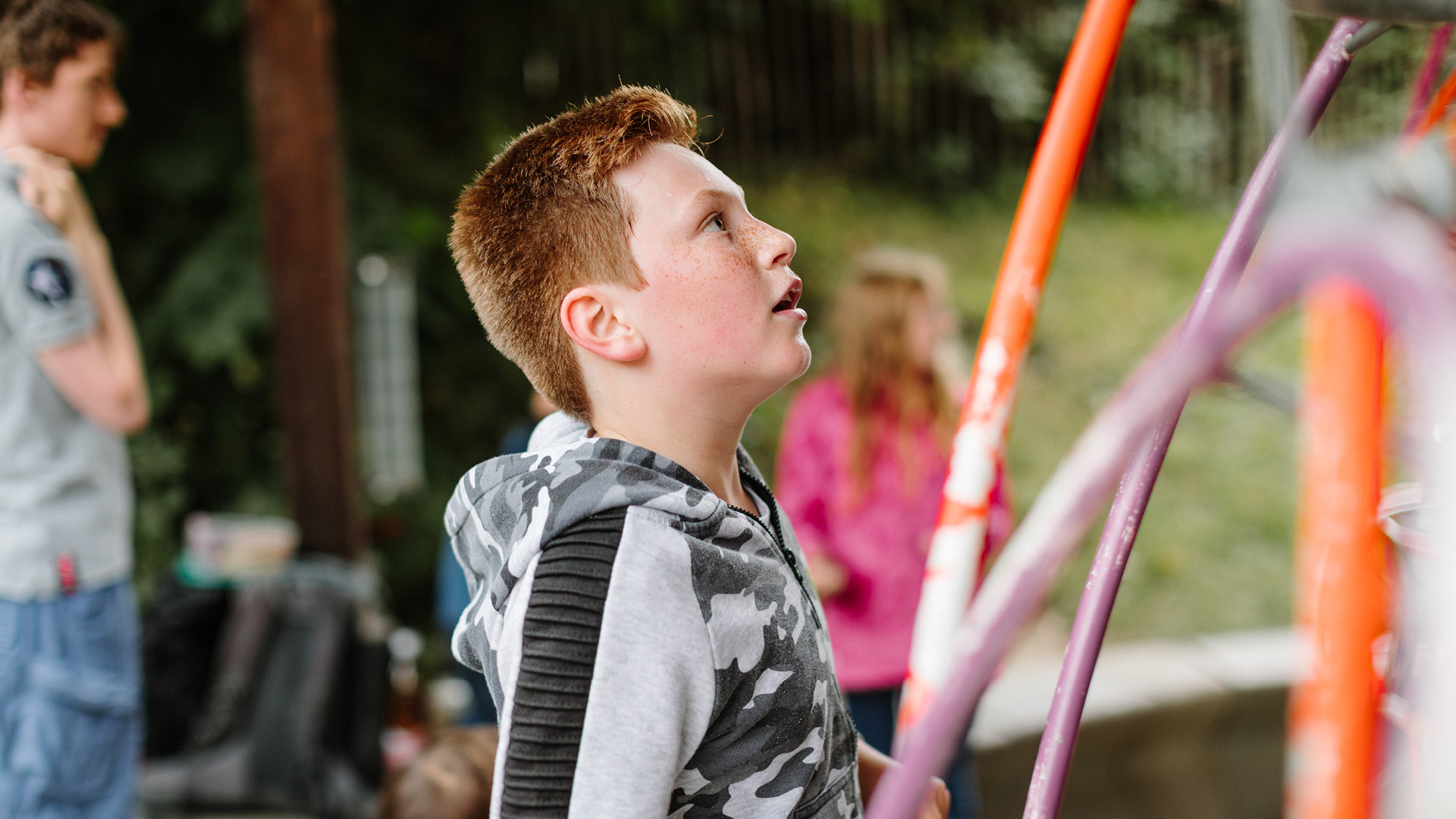 Ball run on the playground
Lever, turn, crank – pitch in and lend a hand
The adventure playground above Bern
Here, children can lever, turn, crank, jiggle and, most of all, have lots of fun. Countless mechanisms and sections of track will delight ball track fans, both young and old, on the adventure playground. The legendary ball run, an over-sized Tinguely machine, will delight curious minds both young and old.
In the shape of a hexagon with over 300 meters of track and a diameter of more than 6.5 meters, the ball run offers young and old the chance to play for hours on end. To finish the track from start to finish, players will need almost an hour to activate the 30 or so support mechanisms.
Freely accessible every day at no cost, as long as the temperature doesn't fall below 0.
The new ball run by Stefan Grünenfelder was inaugurated on the Gurten – Park im Grünen in 2015. After 16 years' in use, the old ball run was given a well-earned overhaul in the Bächtelen Foundation in Wabern. Since 2016, it has continued to delight both young and old at its new home in the Rheinfelder Stadtpark West.
No, there is no ATM on the Gurten. On the Gurten, we accept the most common debit and credit cards, Twint and cash. The nearest ATM can be found at the BEKB right beside the "Gurtenbahn" tram stop.
Any lost property handed in is temporarily stored in our office in the main building and handed over once a month to the Köniz police department. If you discover you have lost something, please contact us at 031 970 33 33.
Yes, that is possible. Take the paved road via Ostsignal and Gurtendörfli. You can find more information here about walking and hiking routes.
Other activities in the fun park
The easiest way to find us. There are parking spaces right next to the Gurtenbahn funicular valley station.