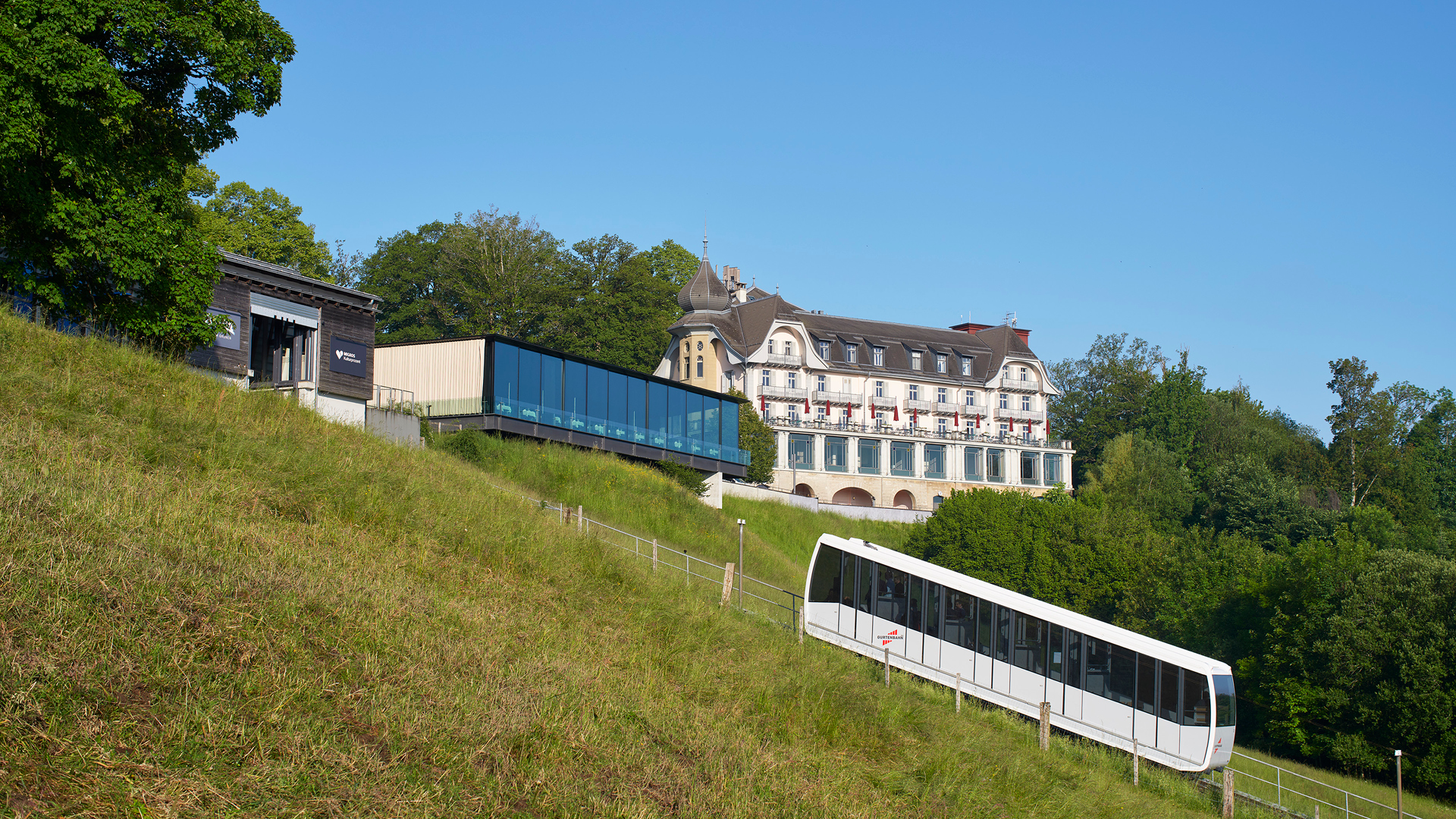 Renewal of the Gurten funicular
from January 01 to April 30, 2023
Renewal of the Gurtenbahn
For the Gurtenbahn, the year 2023 marks the beginning of an exciting and intensive period. In the first half of 2024, the valley station and the railroad facilities will be completely renovated. The plans for this will be publicly available in the first quarter of 2023. We will be pleased to inform you about this in the coming January 2023.
You can find the media release on the renewal of the Gurtenbahn here. The presentation with detailed information about the renewal can be found here.
Season tickets, half-fare tickets, Bern Ticket JuniorCard and Libero (monthly or annual subscription for zone 100/101) are valid.
Wabern-Gurten
Adults
Single ticket:
CHF 6
Return ticket:
CHF 11
Children (6–16) / half fare
Single ticket:
CHF 3
Return ticket:
CHF 5.50
During the construction work, replacement buses will be used. Replacement buses will run from the valley station to the Mergelplatz on the Gurten. Buses will run every half hour. Additional travel times depend on the number of guests.
Further information will follow.
Replacement bus timetable
Monday–Saturday
Last ascent:
11:15 p.m.
Last descent:
11:45 p.m.
Sundays and public holidays
Last ascent:
7:45 p.m.
Last descent:
8:15 p.m.
Frequently asked questions
The planned commissioning date is May 1, 2024
Participants of larger events can still be transported to the Gurten. However, capacities are limited. The event management team of the Gurten – Park im Grünen will be happy to advise you.
Couldn't we answer your questions yet? Please feel free to contact us using the contact form.
The easiest way to find us. There are parking spaces right next to the Gurtenbahn funicular valley station.