The Gurten remains the Gurten
The handover of the Gurten - Park im Grünen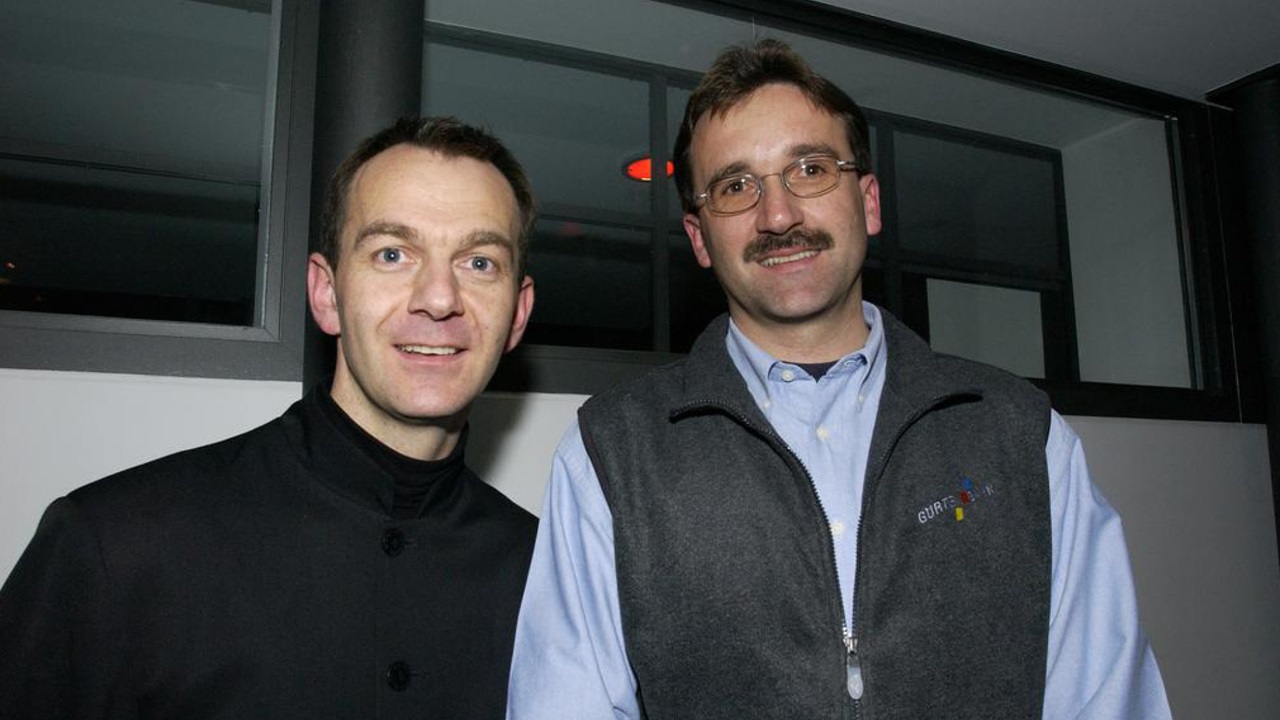 After 23 years Hans Traffelet leaves the Gurten - Park im Grünen. Hans was employed from the very beginning, after Migros took over the Gurten in 1999, and has contributed significantly to making the Gurten what it is today. Hans Traffelet started as Head of F&B and has been General Manager of the operation since 2005. At the end of December, Hans will leave the Gurten to take up his new position as Head of Economic and Cultural Promotion at Migros Aare.
Patrick Vogel is also a long-time Gurtener: almost 10 years ago, Patrick started as a chef at the Gurten and became Head of F&B in 2016. Since 2019, he is also the Deputy General Manager of the operation.
Green blood must be flowing in the veins of both of them by now. We wanted to know from both of them how they feel so close to the handover and what to expect after the change of management. We invited Hans and Patrick for a short interview, at Hans' office, which will be Patrick's office from January.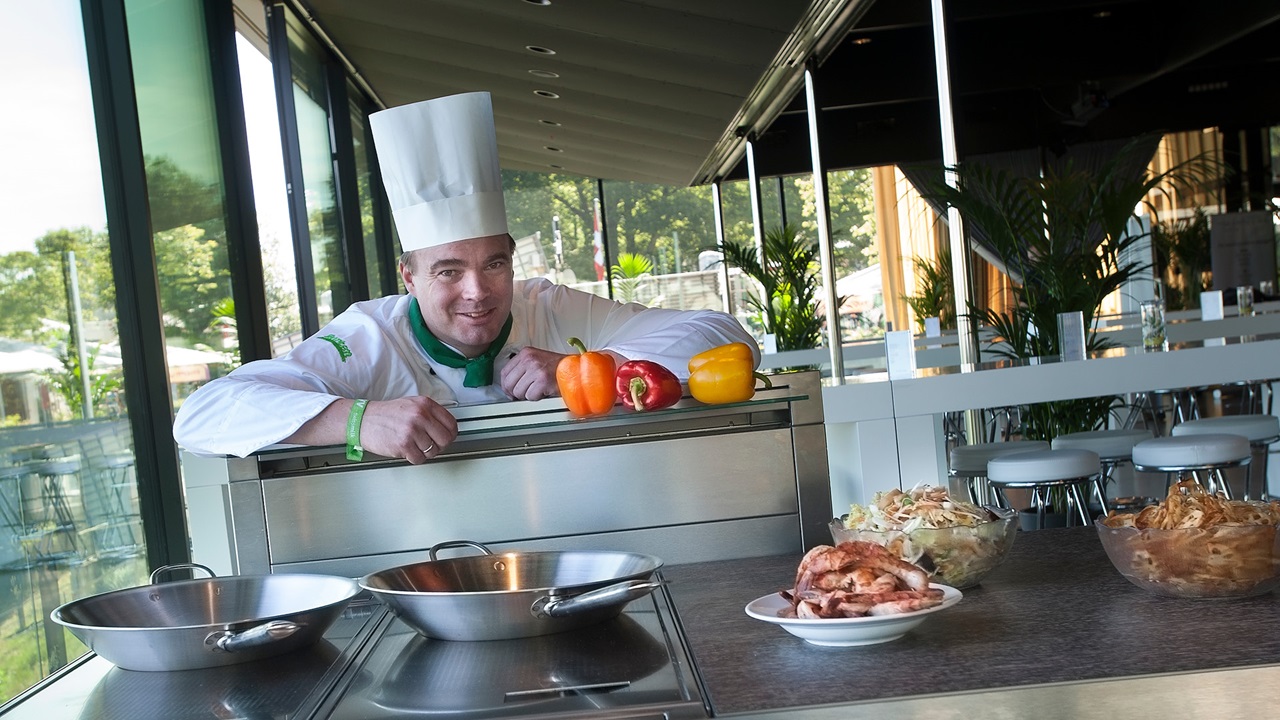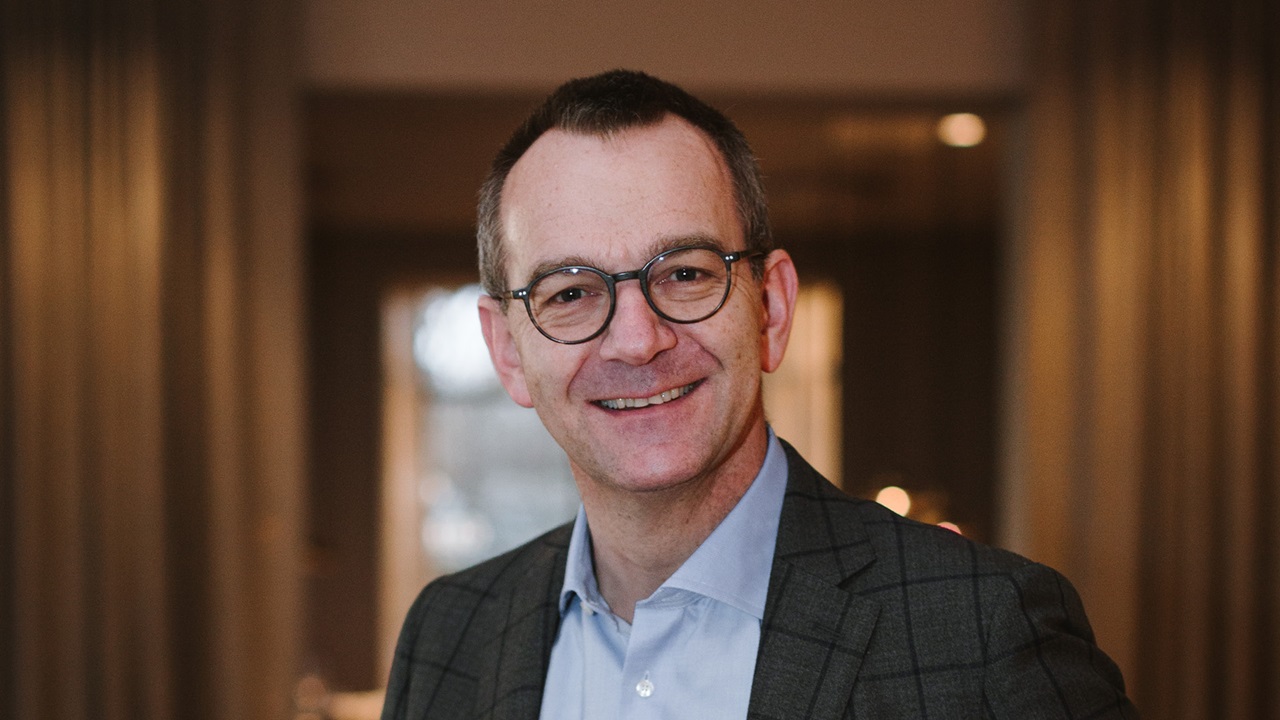 Personne à interviewer
Hans Traffelet
Directeur de Gurten - Parc Pré Vert jusqu'au 31.12.22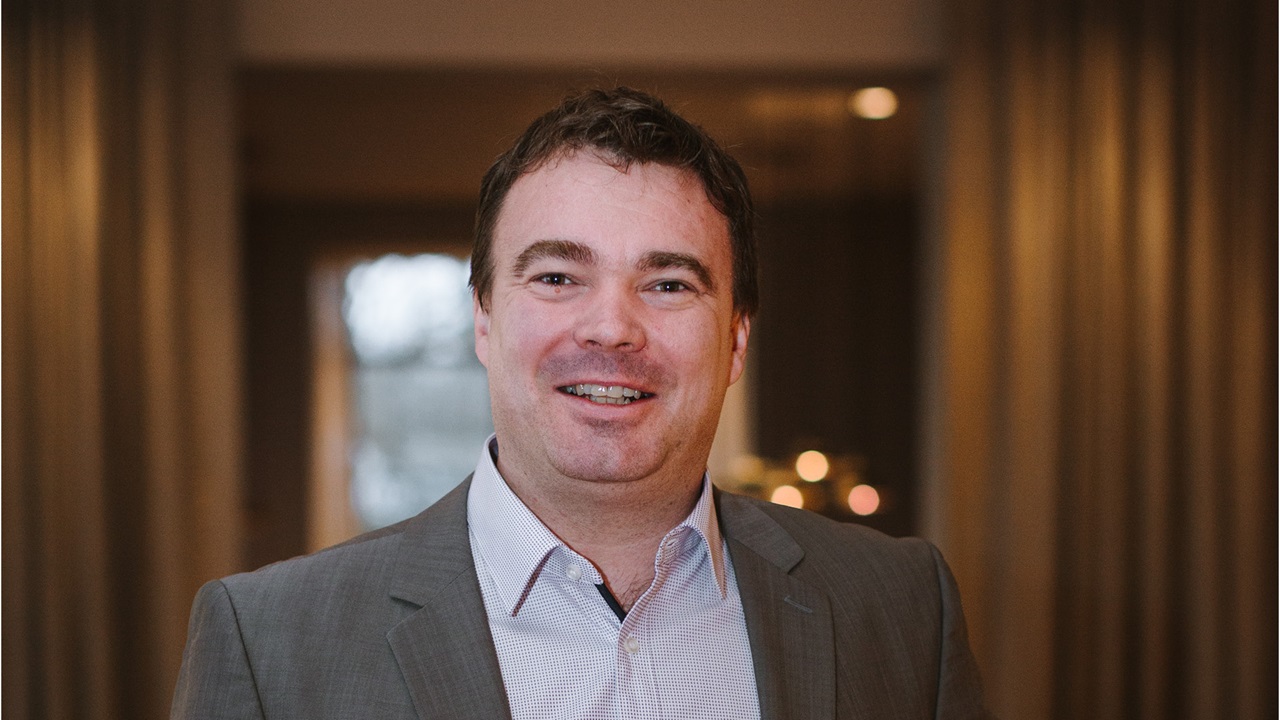 Personne à interviewer
Patrick Vogel
Directeur de Gurten - Parc Pré Vert à partir du 1.1.23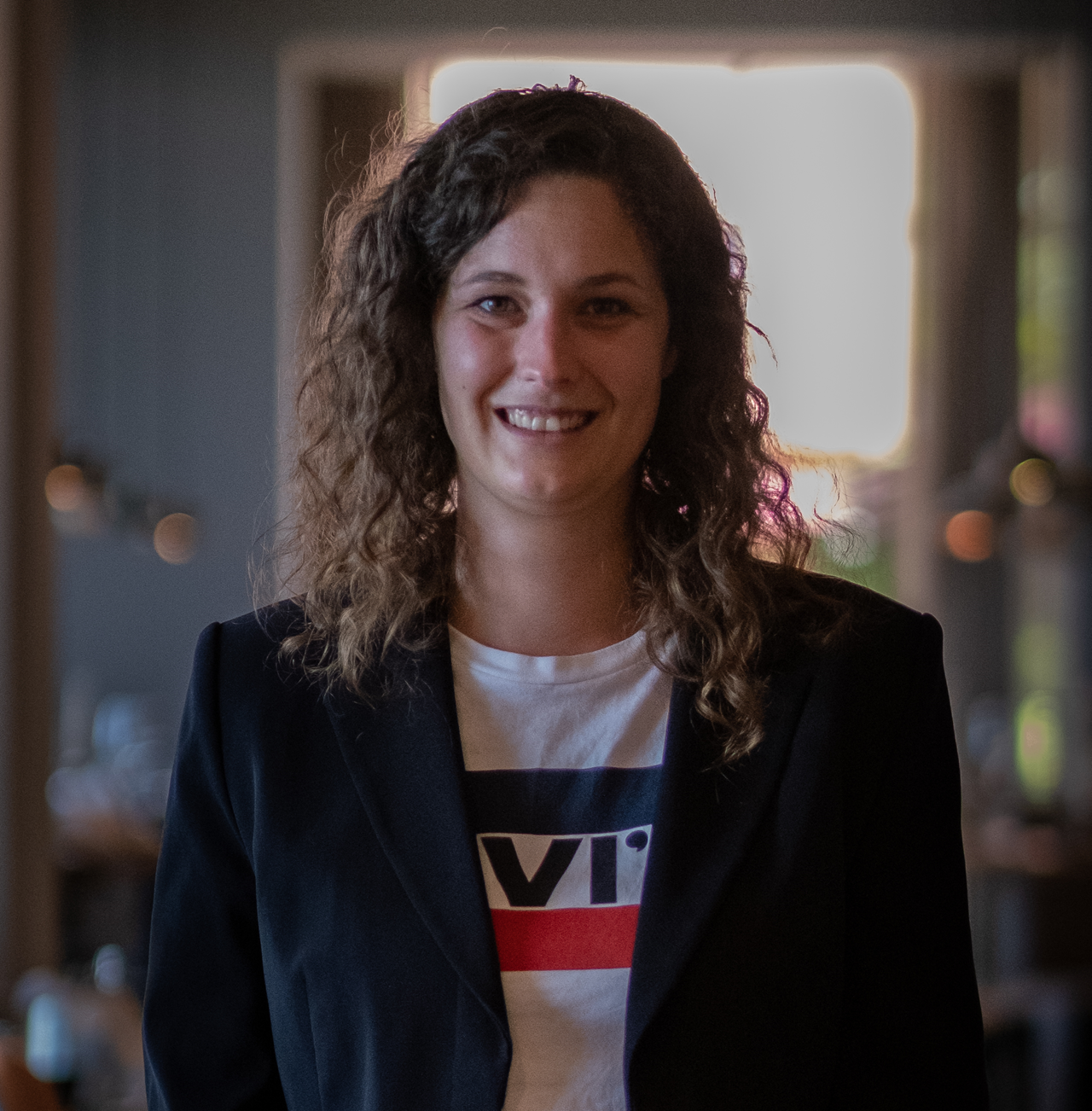 Author & Interviewer
Joëlle Estermann
Head of Marketing & Sales
& Administration
A short interview
Joëlle: Change is always expected with a change. That's why we would first like to know what will remain the same at the Gurten when Patrick is General Manager?
Patrick: What always changes can stay as it is. That has also been the Gurten's success model so far. So you can say that nothing will change, because everything is always changing.
Hans: What remains the same is the history of the Gurten and that there is a versatile concept up here, which is also constantly being developed. It always has been in the past and it will be in the future. But one has to keep in mind: The Gurten remains the Gurten and it will remain the same Gurten after me.
Joëlle: Now let's talk about the changes. What big changes do we have to be prepared for?
Patrick: None. As Hans already said: The Gurten was built during the last ice age and has been here much longer than we have. The hotel was built in 1899 and is therefore also much older than we are. The Gurten as it has been known for a long time still exists today because people have always managed to adapt. But the Gurten remains the Gurten.
Joëlle: So we can assume that the wheel is not being reinvented up here. That is certainly reassuring. Now this was surprising news for some. How did you perceive the reactions to the announcement of the change in management? From the employees? From the partners of the Gurten?
Hans: From the partners I have experienced that they kind of nodded and said "yes, that makes total sense". The partners have an interest in maintaining a certain continuity and with the timing and the choice of the successor, we have succeeded 100% in ensuring this continuity.
Among the employees, there are some who have been here almost as long as I have, and saying goodbye is very difficult not only for them, but also for me. It is good to have a period of time between communication and implementation. I needed this time. On the whole, this change is a logical consequence and I think both partners and employees have understood that.
Patrick: I can fully agree with that. I have received a lot of positive feedback. People are happy for me, of course, but also for Hans for his new challenge as Head of Economic and Cultural Promotion at Migros Aare.
Joëlle: Hans, you have been up here for 23 years now, you Patrick for almost 10 years. These 10 years you have worked side by side. What would you describe as your "greatest joint success"?
Hans: Well, for me the first joint success was the opening of the pavilion, which made the Gurten nationally known as an event location in one fell swoop. Before that, we were an insider tip for Bernese people.
The second success, which you can't pin down to a single event, but which is incredibly important to me: Patrick has managed to turn the Gurten into an economically sound enterprise up here that can function on a self-supporting basis.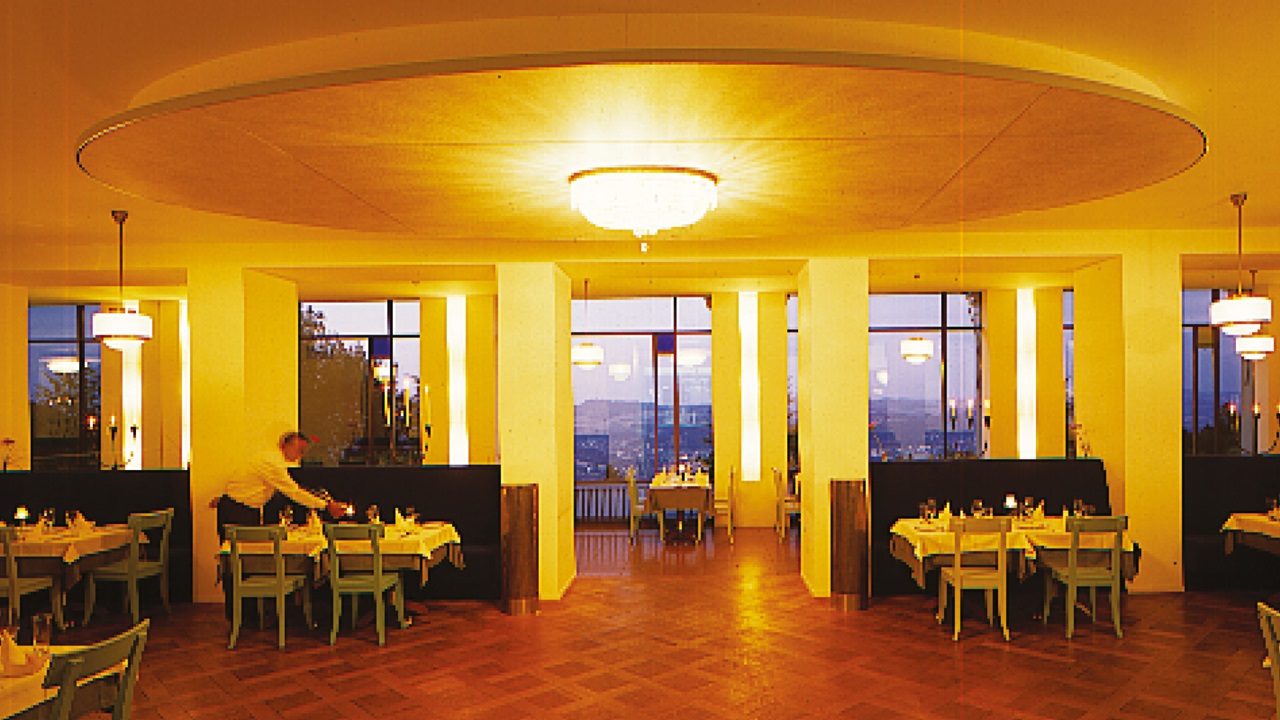 The former Restaurant Bel Etage in 2017 before the conversion to Restaurant Gurtners.
*Sue comes in: "Hans, do you want to say goodbye to Susana? She's going on vacation and would like to say goodbye." Hans jumps up: "Susana, my dear ..." For the next 5 minutes, Hans and Susana say goodbye in tears.
*Susana has been working on the Gurten at the Tapis Rouge restaurant for 18 years.
Joëlle: Where were we? You were talking about your joint successes. Hans, you told about the Pavillon and about the company's development. Patrick, what were the successes for you:
Patrick: Certainly the whole rebuilding and repositioning of Restaurant Gurtners.
Hans: I think the positioning of the Gurten has become much sharper in all areas. That has also shown in the entrepreneurial result.
Patrick: And of course the successful brunch concept. First we had brunch at Tapis Rouge on Saturday and Sunday, then we started offering brunch at Pavillon, then brunches at Uptown, eventually also at Gurtners - why not. And when all locations were occupied, we launched Brunch2Go for the Gurtenwiese.
Hans: If you ask me about the successes, I also have to say how they came about: Before Patrick was there, I often had the feeling that I was the engine up here. In the past, we often didn't manage to implement our ideas consistently. Today, the management carefully considers ideas and only those that fit into the overall concept are implemented.
Joëlle: Wow - that's a lot of joint successes! Despite the hierarchy between you - Hans, you are Patrick's boss after all - you have worked very much at eye level up here, and your collaboration seems incredibly well-rehearsed and harmonious. Was there nevertheless any situation in which one of you had to veto the other to prevent a failure?
Hans: good question *long silence*
Patrick: *thinks long*: I don't remember a veto. But certainly such good discussions about why we're doing something, or whether it's worthwhile, or what it pays into.
Hans: I don't think our collaboration is such that it needs a veto. We were a good complement to each other - Patrick as a strong implementer, as a realizer and I a bit at "umespaziere, ä important Gring mache und verrückti Idee haa" *laughs*. But maybe it takes a bit of both. This has often led to a project being looked at from both sides and Patrick telling me that it could be done, that it would just cost a lot of money, that maybe it didn't have to be done and then I was of the opinion that it had to be done now - the enrichment lay in this mutual challenge and asking questions. That is a very big feature of our collaboration.
Joëlle: Let's go back a bit to your experiences. Hans, you have experienced a lot in your Gurten time. What was the most formative experience you had in your 23 years on the Gurten?
Hans: The most memorable? Hmm... *thinks*. I think it was my birthday party in the pavilion. I turned 50 in 2013 and we celebrated it in 2014 in the brand new pavilion. We created something new there. The celebration was also a coming together of work and life. My family was there, my friends, but also Gurten customers and many employees. This is also emblematic of what the Gurten means to me: a big family.
Joëlle: And what about you, Patrick? In 10 years, you must have had quite a few experiences. What was the most formative for you?
Patrick: Certainly the opening of the pavilion. But also the renovation of the kitchen and the restaurant. The Pavillon took us to a new level, but the kitchen and the restaurant could no longer keep up. Somehow we also managed to reach and maintain a new level of quality that fits the new positioning of the Gurten.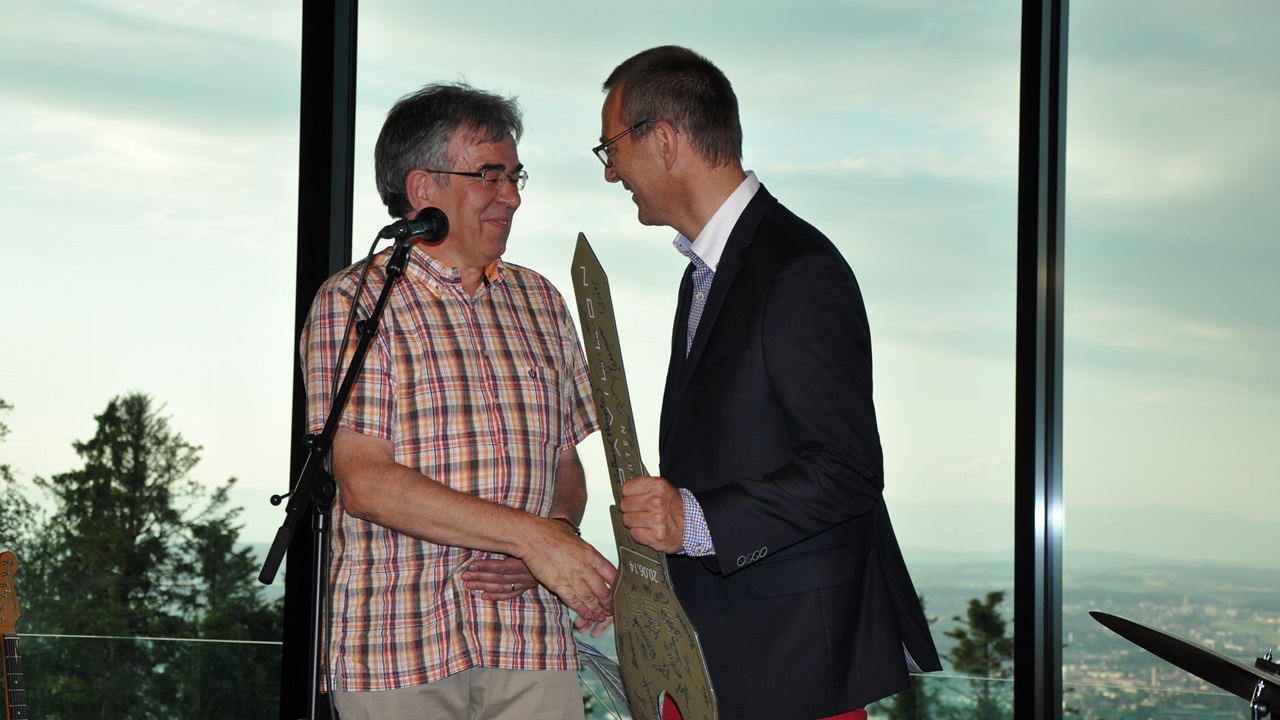 The handover of the keys of the pavilion from Charly Halbeisen to Hans Traffelet in 2014.
Joëlle: Let's take a look at Hans' future as successor to Heinz Solenthaler. In your new role as head of the Migros Aare cultural percentage, what are you most looking forward to?
Hans: What I'm looking forward to most is diving into an unknown, new world and finding out if I can learn something new like that *laughs*. Up here I am quite secure in everything I do and very much myself. At just under 60 years old, I'm plunging into a new adventure, I like that. Of course, always aware that it is Migros Aare, which I know, understand and appreciate for 23 years. I don't think I would have taken this job at any other company.
Joëlle: We are all very happy for you as well, it sounds like a great challenge. When you leave the Gurten now, what will you miss most about the Gurten?
Hans: *without hesitation* you guys! *sighs and it is difficult to continue with the interview*.
Joëlle: Patrick, what will you miss when Hans is no longer on the Gurten every day?
Patrick: I think what Hans explained so beautifully before: developing common ideas, critically questioning each other, simply our collaboration.
Joëlle: And what challenges await you on the Gurten in your new position?
Patrick: One is certainly to take over the collaboration culture as well as to further develop the Gurten family.
Joëlle: Thank you both for the insight and outlook! Would you like to add anything to the interview?
Hans: Yes, I would like to add a wish for the Gurten. Since I have been here, the Gurten has always developed, in small or big steps. Sometimes also briefly in a wrong direction, but then one had enough courage to recognize that and to correct it. But I wish the Gurten for the remaining 76 years as part of Migros that it will develop - perhaps not always in this rhythm - it may also be faster or slower sometimes - but that it will never come to rest. I hope there never comes a point when the concept is ever finished. There has to be life in it, a process and people who enjoy helping to shape this process. That's what I wish for the Gurten.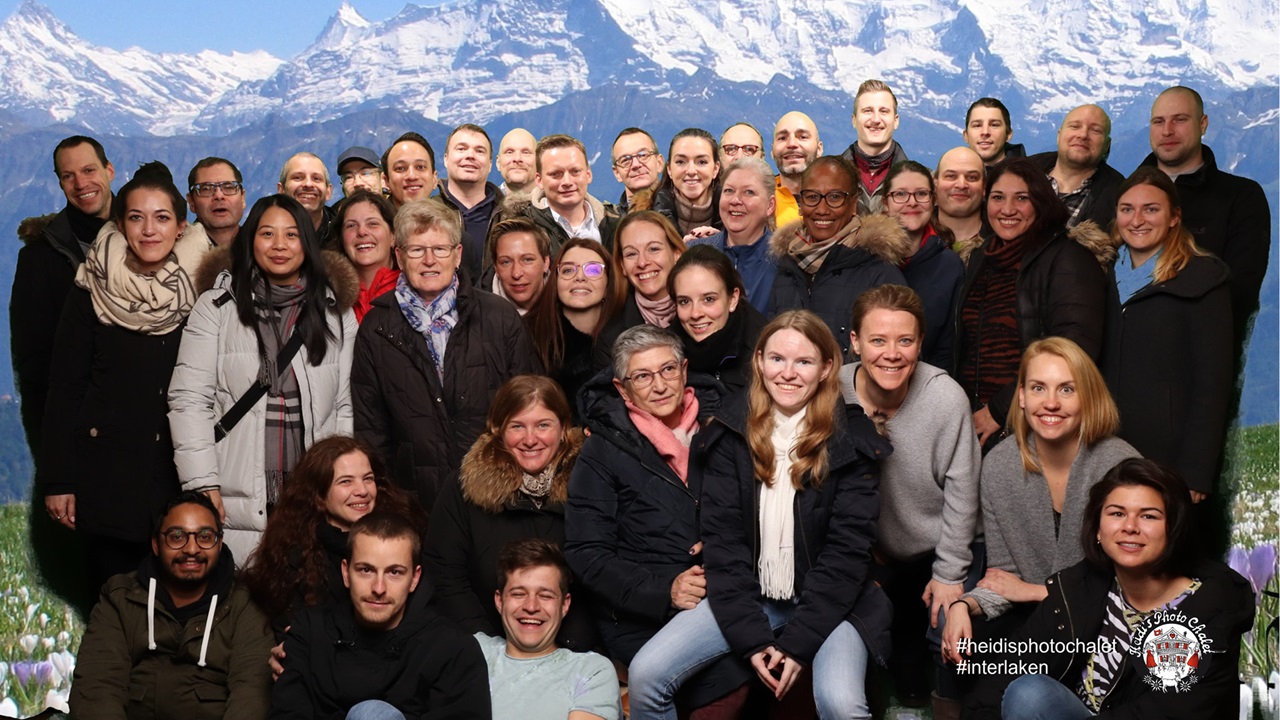 What will you, Hans, miss most about the Gurten?
"You guys."
The history of the Gurten
Bernese people love the Gurten, their local mountain. The Gurten has a long, traditional history behind it. Learn more about the former spa hotel, the watchtower or the golf course.

Learn more